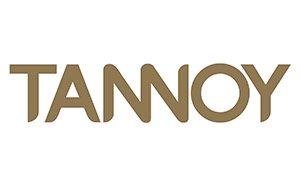 Currently not available
VLS 7 is a passive column array loudspeaker with a complement of 7 × 3.5" (89 mm) LF transducers mounted in a vertical array, designed for speech-only applications.
Available in black or white finish.
VLS Series is the first Tannoy product to incorporate FAST™ (Focussed Asymmetrical Shaping Technology), delivering unique acoustic performance benefits including asymmetrical vertical dispersion, gently shaping the coverage towards the lower quadrant of the vertical axis. VLS 7 packages this performance in a slender and narrow profile, aesthetically refined, powder-coated aluminium chassis with curved aluminium grille; ensuring a sleek and ultra-discrete appearance.
The device is IP65 rated for dust and water ingress, salt spray and UV resistant and subject to rigorous high/low operational temperature and humidity testing – making VLS 7 suitable for both indoor and outdoor use. Mounting is made easy via supplied flying and mounting brackets. Specification and design is aided by the use of Ease Focus v2.0 software, a generic, intuitive and easy to use three-dimensional acoustic simulation software. The software and relevant tutorials are free to download from the Tannoy website.
Like the other 2 models in the range, VLS 7 can be ordered in either black or white as standard, with custom RAL finishes available.
7 × 3.5″ (89 mm) LF driver array FAST (Focussed Asymmetrical Shaping Technology) delivers improved intelligibility in typical listening plane and greater flexibility in mounting location.
Asymmetrical vertical dispersion: 6 degrees / -22 degrees (-8 degree bias)
Highly consistent coverage pattern Peak output 118 dB IP65 rated for water and dust ingress protection.
Sleek architecturally-sensitive profile.
Easy to install, mounting brackets included.
Easily accessible transformer tapping switch.
Available in black or white
Frequency Response (-3dB) (1) 150 Hz – 11 kHz
Frequency Range (-10dB) (1) 110 Hz – 14 kHz
System Sensitivity (1W @ 1m) (2) 90 dB
Horizontal dispersion (-6 dB) 130 degrees horizontal
Vertical dispersion (-6 dB) 6 degrees / – 22 degrees (-8 degree bias)
Driver complement 7 x 3.5" (89 mm) full range drivers
Crossover Passive network utilising Focussed Asymmetrical Shaping Technology (FAST)
Directivity factor (Q) 6.1 averaged 1 kHz to 10 kHz
Directivity index (DI) 7.9 averaged 1 kHz to 10 kHz
Rated maximum SPL(2) Average: 112 dB, Peak: 118 dB
Power handling Average: 150 W
Programme: 300 W
Peak: 600 W
Recommended Amplifier Power 450 W @ 8 ohms
Nominal Impedance
12 ohms
CONSTRUCTION
Enclosure Aluminium extrusion
Finish Paint Ral 9003 (white) & Ral 9004 (black)
Custom RAL finishes available (additional cost and lead-time).
Connectors
Barrier strip
Fittings Flying bracket, wall mount bracket, input panel cover plate and gland
Dimensions (H x W x D) 816.5 x 121 x 146 mm
(32.1 x 4.8 x 5.7")
Packed Quantity 1
Net Weight 10 kg (22 lbs)