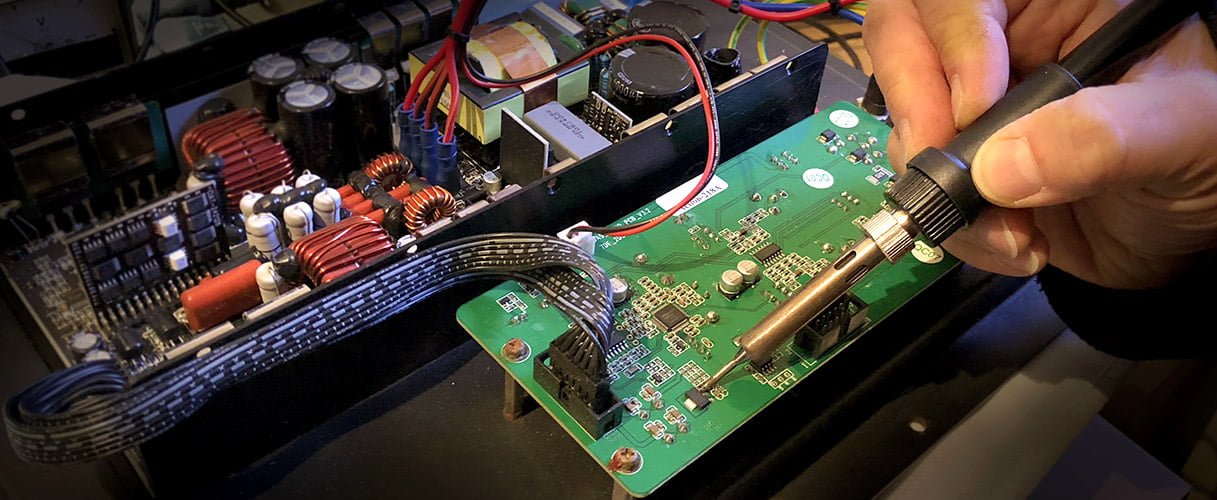 We have a dedicated in-house repairs engineer dealing with all equipment repairs and testing.
Failure rates on electrical equipment can vary, and so one of the criteria we use for recommending products for purchase and/or installation is reliability. It is in our (and your) interest to supply you with reliable equipment.
We endeavour to have the lowest rate of equipment failure as possible. However due to the nature of regular Church use, inevitably things do get broken or develop a fault.
Warranty Repair
If you have a broken or faulty item within its warranty period (purchased from DM Music Ltd) then we will facilitate its repair or replacement under warranty by liaising with the manufacturer or supplier on your behalf.
Out of Warranty Repair
If you have a broken or faulty item that is outside of its warranty we offer a repairs service. Most repairs are charged at £72 (inc VAT) which includes any small parts and the return carriage to you. If any larger or specialist components are required our repairs department will establish an estimate of cost and inform you before proceeding with a repair.
If you have a larger item for repair, like a mixing desk or other critical item to the functioning of your system please call ahead.
Radio Mic Repair
Radio microphones are commonly seen items in our repairs department. Buttons and switches are a favourite! Most radio mic repairs are the standard charge (as above) but if you're not sure please feel free to call.