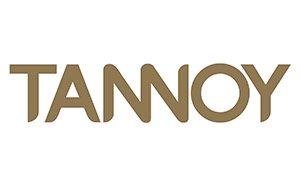 Currently not available
VLS 15 is a passive column array loudspeaker with a complement of 7 × 3.5" (89 mm) LF transducers mounted in vertical array with an assembly of densely spaced 8 × 1" (25 mm) HF transducers mounted co-axially over a section of the LF (in an intuitively engineered, super-imposed chassis).
Available in black or white finish.
VLS Series is the first Tannoy product to incorporate FAST™ (Focussed Asymmetrical Shaping Technology), delivering unique acoustic performance benefits including asymmetrical vertical dispersion, gently shaping the coverage towards the lower quadrant of the vertical axis. VLS 15 packages this performance in a slender and narrow profile, aesthetically refined, powder-coated aluminium chassis with curved aluminium grille; ensuring a sleek and ultra-discrete appearance.
The device is IP65 rated for dust and water ingress, salt spray and UV resistant and subject to rigorous high/low operational temperature and humidity testing – making VLS 15 suitable for both indoor and outdoor use. Mounting is made easy via supplied flying and mounting brackets. Specification and design is aided by the use of Ease Focus v2.0 software, a generic, intuitive and easy to use three-dimensional acoustic simulation software. The software and relevant tutorials are free to download from the Tannoy website.
Like the other 2 models in the range, VLS 15 can be ordered in either black or white as standard.
7 × 3.5″ (89 mm) LF driver array, 8 × 1″ (25 mm) HF driver array.
FAST (Focussed Asymmetrical Shaping Technology) delivers improved intelligibility in typical listening plane and greater flexibility in mounting location.
Asymmetrical vertical dispersion: 6 degrees / -22 degrees (-8 degree bias)
Highly consistent coverage pattern.
Peak output 120 dB.
IP65 rated for water and dust ingress protection.
Sleek architecturally-sensitive profile.
Easy to install, mounting brackets included.
Easily accessible transformer tapping switch.
Available in black or white.
Frequency Response (-3dB) (1) 150 Hz – 30 kHz
Frequency Range (-10dB) (1) 110 Hz – 35 kHz
System Sensitivity (1W @ 1m) (2) 91 dB
Horizontal dispersion (-6 dB) 130 degrees horizontal
Vertical dispersion (-6 dB) 6 degrees / – 22 degrees (-8 degree bias)
Driver complement 7 x 3.5" (89 mm) woofers
8 x 1" (25 mm) metal dome tweeters
Crossover Passive network utilising Focussed Asymmetrical Shaping Technology (FAST)
Directivity factor (Q) 9.1 averaged 1 kHz to 10 kHz
Directivity index (DI) 9.6 averaged 1 kHz to 10 kHz
Rated maximum SPL(2) Average: 114 dB
Peak: 120 dB
Power handling Average: 200 W
Programme: 400 W
Peak: 800 W
Recommended Amplifier Power 600 W @ 8 ohms
Nominal Impedance
12 ohms
CONSTRUCTION
Enclosure Aluminium extrusion
Finish Paint Ral 9003 (white) & Ral 9004 (black)
Custom RAL finishes available (additional cost and lead-time).
Connectors
Barrier strip
Fittings Flying bracket, wall mount bracket, input panel cover plate and gland
Dimensions (H x W x D) 816.5 x 121 x 146 mm)
(32.1 x 4.8 x 5.7")
Packed Quantity 1
Net Weight 10.5 kg (23.1 lbs)