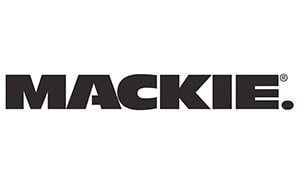 £280.00 Inc VAT
150w powered speaker
Integral 3-channel mixer
Can be used as an ultra-portable small PA system or a stage monitor
Compact but powerful
3 channel mixer – 2 XLR/Jack combi inputs, phono stereo input
3 band Master EQ
Mic stand mountable
Mackie's SRM150 is a 150w powered speaker with integral 3-channel mixer, allowing it to be used as an ultra-portable small PA system, a stage monitor or a powered speaker for MIDI file playback. This versatile system is compact enough to be used as a creche monitor, for example, but has enough power to be used in much larger rooms.
The built-in three-channel mixer features two combo XLR/line inputs (with true 48V phantom power), a stereo channel for CD/MP3 players, and a powerful 3-band Active EQ. The SRM150 can even be mounted on a mic stand, making it the ideal personal monitor. With this tremendous feature set and 150-watts of world-class sound, the Mackie SRM150 is the perfect solution for any application requiring superior sound quality.
At the heart of the SRM150 is a Mackie mixer. Channels 1 and 2 can be used for mic/line sources, thanks to the Neutrik Combo jack, which accepts either §" TRS or XLR connections. True 48V phantom power is supplied, so you can use any condenser mic. Channel 1 also has an added feature. Simply plug in your guitar, bass (or any other Hi-Z instrument), press the CH1 Instrument switch and you get all the benefits of a DI box, without the hassle and added expense.
Channel 3 is reserved for stereo devices, such as an MP3, CD or tape player. Just connect to the dual RCA jacks from your device and use the Channel 3 Level control to balance the gain with your other inputs. This is a handy feature for performers working with backing tracks, MIDI sequencers or drum machines.
Not only is the SRM150 an excellent loudspeaker system for compact PA applications, but it also offers unparalleled performance as a personal monitor. The onboard 3-band EQ facilitates feedback suppression and offers the same great tone-shaping capabilities as Mackie's legendary compact mixers. Mic stand ready with an included boom arm adapter, the SRM150 puts total control right at your fingertips. In addition to stand mounting, the SRM150 was designed to provide the proper monitoring angle when used in traditional floor wedge and tabletop placement.
The rear panel Thru jack provides connectivity for an extra powered monitor, or for sending a mic level output to the front of house system( by activating the mic/line switch. The Main input also has a dual purpose. It can obviously be used to receive monitor mixer signals, but can also be used to link more SRMs.
Extremely portable active loudspeaker system
Built-in Mackie mixer for superior sound quality
3-channel mixer with 3-band active EQ
Two high-headroom Mackie Mic/line preamps with 48V phantom power
Instrument-ready input (no DI required)
Dedicated stereo channel for keyboards, CD, MP3, iPods, etc.
Neutrik Combo "line in" for linking or adding inputs
XLR "thru" with mic/line switch for linking more SRM150s or direct send to main PA
150-watts of high output, Class-D power
5.25″ premium-quality, full-range neodymium driver
Frequency Response: 100Hz to 17.5kHz
Complete system protection with built-in limiter
120 dB Maximum SPL@1meter
Built-in top carry handle
Integral aluminum heat sink
Mic stand integration system included for use with mic stand
Dimensions: H 8″ x W 11.2″ x D 6.8″
Weight: 7.6lbs
Brand
Mackie