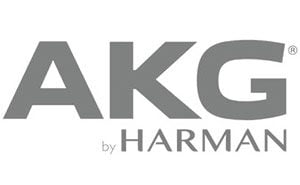 £185.00 Inc VAT
Hypercardioid Consenser microphone for wind instruments, drums and percussion
Miniature gooseneck for accurate microphone alignment
Flat frequency response delivers a natural, powerful, and clear sound.
Integrated, switchable bass cut
For direct wired Phantom Powering via XLR cable
C 519 M for external phantom powering – includes standard 3 pin male XLR phantom power adapter
This condenser clip-on microphone has been designed specifically for wind instruments including saxophone, trumpet, trom-bone, tuba, etc. The C 519 is also en excellent choice for percussion or on the snare drum. A frequency-independent hypercardioid polar pattern reduces spillover from neighboring instruments to a minimum. A rubber coated clamp ensures easy attachment to the bell of a horn, and a 110-mm (4.3-inch) adjustable gooseneck allows precise microphone alignment.
Features
Hypercardioid Consenser microphone for wind instruments, drums and percussion
Miniature gooseneck for accurate microphone alignment
Flat frequency response delivers a natural, powerful, and clear sound.
Integrated, switchable bass cut
Including wireless direct adapter for easy use with AKG pocket transmitters
Detachable microphone cable
Transducer shock mount reduces handling and cable noise
adapter plate A 400 allows easy attachment of the AKG pocket transmitters.
Alternative Versions:
C 519 M for external phantom powering – includes standard 3 pin male XLR phantom power adapter
C 519 ML for use with the B 29 L battery power supply, AKG WMS Series bodypack transmitters, or the MPA V L adapter for external phantom powering.
Specifications
Polar pattern cardioid
Frequency range 60 Hz to 20 kHz
Sensitivity 5 mV/Pa (-46 dBV)
Max. SPL 130/132 dB SPL (for 1 %/3 % THD)
Equivalent noise level 31 dB(A)
Signal/noise ratio (A-weighted) 63 dB
Impedance Recommended load impedance >= 2000 ohms
Powering Power requirement B 29 L battery power supply, MPA V L phantom adapter, AKG WMS bodypack transmitters
Connector 3-pin mini XLR
Cable 1.5 m (5 ft.)
Finish matte black
Dimensions Length: 213 mm (8.4 in.) (microphone only); max. width: 47 mm (1.9 in.)
Net weight C 519 M: 195 g (6.9 oz.)
C 519 ML: 85 g (3 oz.) (microphone and cable)
Shipping weight C 519 M: 430 g (15.2 oz.)
C 519 ML: 310 g (11 oz.)
Brand
AKG