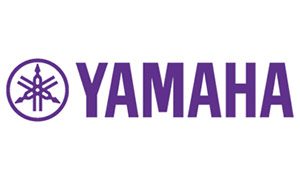 Discontinued
I/O Rack – stagebox for the CL series desks
The 3U size
16 ins, 8 outs,
4 AES/EBU outputs
Network capabilities are rapidly becoming fundamental and indispensable in today's fast-paced world of digital live sound. CL series consoles feature separate console and I/O rack components that communicate via the Dante™ network audio protocol, allowing fast, efficient design and deployment of capable systems from the most basic to the dazzlingly complex. The ability to add Lake® processing via expansion slots also adds to the system's versatility and adaptability to the widest range of mixing needs.
Dante for Fast, Flexible Networking
The complexity and variety of today's live sound systems makes fast, adaptable configuration and setup capability vital. Of course the highest level of sonic performance must be maintained at the same time. CL series consoles use the Dante network protocol developed by Audinate to allow flexible connection to multiple I/O rack units configured and located according to the needs of the application, while at the same time providing redundancy for superior reliability.
Up to Eight I/O Rack Units
Dante directly supports star network configurations, so up to eight I/O rack units can be connected to any single CL series console and conveniently located wherever they are needed most. A few simple DIP switch settings are all that is required to change to daisy-chain networking as required.
Simple Setup
The ability to set up even complex systems quickly and easily is another benefit of Dante networking. In most cases devices on the network are recognized and set up automatically. And since patching operations that usually require a separate computer can be carried out directly from the CL console, changes to the initial setup are painless as well.
Redundancy for Reliability
Dante also makes it easy to maximize system reliability. Star networks allow the use of redundant primary and secondary lines for each device, for the utmost reliability in critical applications. With this type of setup a malfunction in a cable or other network component won't bring the whole system down. The show will go on.
Full Integration of FOH and Monitor Control
Multiple CL series consoles can share control of the same I/O rack unit, allowing unprecedented system flexibility and efficient use of system resources. A new Gain Compensation function adds the ability to combine FOH and monitor control via a single network, for comprehensive digital live sound integration.
I/O Rack Unit Sharing with Gain Compensation
One obvious drawback of connecting multiple consoles to a single I/O rack unit is that gain adjustments made from one console can cause unexpected gain changes at the other consoles. The Gain Compensation function implemented in the CL consoles ensures that when the analog gain stage is adjusted from one of the consoles, corresponding compensation is automatically applied at the digital stage so that the level sent from the I/O rack unit to the connected CL consoles remains constant.
Brand
Yamaha
DM Music Ltd are a Yamaha Commercial Audio Premier Dealer. We have been supplying Yamaha equipment for many years and regard it as one of our leading brands. If you require anything not seen below then call us on: 01582 761122