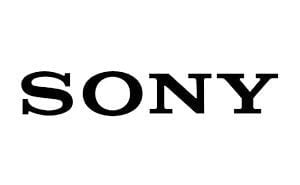 Discontinued
Digital Wireless lapel & headset radio mic system
Operates on 2,4GHz, 24Bit / 48kHz linear PCM
Rugged and simple to use
No licence required
As a digital radio mic system operating in the 2.4GHz (Wifi) range this may experience interference from Wifi transmissions etc in certain locations and may not be suited to installations in Churches. 
Please also see our DM Quick Expert Guide for more information.
Sony's newest wireless microphone series combines ease of use, superb RF transmission reliability and high sound quality intofour affordable and highly flexible packages. The new 2.4 GHz DWZ series includes combinations of hand-held microphones, bodypack transmitters and rack-mount or compact size receivers, with the various components ideal for use by musicians, or in classroom, corporate and institutions AV applications.
The new packages are distinguished by their sleek design and contemporary look, highlighted by a yellow band on each of the products as a unique identifying feature.
The DWZ components share many high-performance features, including:
24-bit linear PCM digital audio transmission
Two modes of 2.4GHz frequency selection (wide band frequency hopping for simple operation or narrow band frequency hopping for coordinated spectrum use)
Rack-mount receiverswith integrated colour LCD and built-in digital Equalizer
Balanced and unbalanced audio outputs.
The DWZ-B70HL Headset and Lavalier Kit includes:
uni-directional condenser headset microphone ECM-HZ1UBMP
uni-directional condenser Lavalier microphone ECM-LZ1UBMP
bodypack transmitter ZTX-B02RC
half-rack size receiver with advanced DSP ZRX-HR70
Transmitting
Transmitter Type Bodypack
Carrier Frequencies 2402.0-2478.5 MHz
RF Power Output 10mW (e.i.r.p)
Receiving
Receiver Type Rack-mount (Half / 1 channel)
Reception Type Space diversity
Antenna Type External whip antenna
Receiving Frequencies 2402.0-2478.5 MHz
RF Sensitivity 24 dBƒÊV or less
Audio
Capsule Type Electret condenser
Directivity Uni-directional
Maximum Input Level  MIC: -22 dBu INST/LINE: 8 dBu (when attenuator level is 0 dB)
Audio Attenuator Adjustment Range  0 / 10 / 20 dB
Frequency Response
Transmission: 10 Hz to 22 kHz
Headset microphone: 60 Hz to 18kHz
Lavalier microphone: 60 Hz to 18kHz
Dynamic Range MIC: 102 dB (A-weighted) / INST/LINE: 98 dB (A-weighted)
Audio Delay Narrow band mode: Approx. 3 ms / Wide band mode: Approx. 6 ms (Transmitter Receiver)
(Additional Audio Delay for Intelligent Feedback Reducer / Low: 0 ms, Mid: 8 ms, High: 16 ms)
Distortion (T.H.D) 0.03% or less (-38 dBu, 1 kHz input)
Analogue Output XLR-3-32, balanced (x1) / Phone jack, unbalanced (x2) (Intelligent Feedback Reducer is available)
Reference Output Level Balanced output: MIC: .58 dBu / LINE: .12 dBu, Unbalanced output: .28 dBu
Other Equipment
Encryption AES 128-bit
Display LCD
USB Port (for firmware update) TX x1 / RX x 1
General
Power Requirements
ZRX-HR70: External DC input: 12 V DC
ZTX-B02RC: 3.0 V DC (two LR6 (size AA) alkaline dry cell batteries)
*Rechargeable function is available with two HR6 (size AA) Ni-MH
rechargeable batteries
ZRX-HR70: External DC input: 12 V DC
Battery Operating Time Approx. 10 hours of continuous use (25 ‹C (77 ‹F) ambient
temperature, Sony LR6 (size AA) alkaline dry cell batteries)
Operating Temperature 0‹C to 50‹C / 32‹F to 122‹F
Storage / Transport Temperature -20‹C to 60‹C /-4‹F to 140‹F -20‹C to 60‹C /-4‹F to 140‹F
Dimensions
ZTX-M02RC: 48 x 258 mm (1 15/16 ~ 10 1/4 inches)
(diameter/length)
ZRX-HR70: 168 x 44 x 96 (6 5/8x 1 3/4 ~3 7/8 inches) (w/h/d)
ZTX-B02RC: 63 ~ 87 ~ 20 mm (2 1/2 ~ 3 1/2 ~ 13/16 inches)
(w/h/d) (excluding the antenna)
ZRX-HR70: 168 x 44 x 96 (6 5/8x 1 3/4 ~3 7/8 inches) (w/h/d)
Mass ZTX-M02RC: Approx. 308 g (11 oz.) (including batteries)
ZRX-HR70: Approx. 510 g (1 lb. 2.0 oz.)
ZTX-B02RC: Approx. 162 g (5.7 oz.) (including batteries)
ZRX-HR70: Approx. 510 g (1 lb. 2.0 oz.)
Supplied Accessories ZTX-M02RC (1), ZRX-HR70 (1), Mic holder (1), Antenna (2),
AC adapter (1), Quick Start Guide (1), Before Use (1), CD-ROM (1)
ZTX-B02RC (1), ZRX-HR70 (1), Uni-directional Lavalier Microphone (1),
Uni-directional Headset Microphone (1), Mic holder clip (1), Cord Clip (1),
Wind Screen (1), Belt Clip (1), Belt Clip Screw (1), Antenna (2),
AC adapter (1), Quick Start Guide (1), Before Use (1), CD-ROM (1)
Brand
Sony