Discontinued
Sennheiser ew100 G3 radio system & Audio Technica BP892cLM3 headset
True diversity rack mount radio system
High quality, discreet headset condenser mic
Excellent radio reception and sound quality
Special package price
Product Details:
Demand the best in wireless presentation technology with quick setup, user-friendly operation, and absolute reliability due to the true diversity receiver. Now featuring wireless infrared transmitter sync for easy setup.
Features:
Sturdy metal housing (transmitter and receiver
42 MHz bandwidth: 1680 tunable UHF frequencies for interference-free reception
Enhanced frequency bank system with up to 12 compatible frequencies
High-quality true diversity reception
Pilot tone squelch for eliminating RF interference when transmitter is turned off
Automatic frequency scan feature searches for available frequencies
Enhanced AF frequency range
Increased range for audio sensitivity
Wireless synchronization of transmitters via infrared interface
User-friendly menu operation with more control options
Illuminated graphic display (transmitter and receiver)
Auto-Lock function avoids accidental changing of settings
HDX compander for crystal-clear sound
Transmitter feature battery indicatation in 4 steps, also shown on receiver display
Programmable Mute function
Integrated Equalizer and Soundcheck mode
Contacts for recharging BA 2015 accupack directly in the transmitter
Wide range of accessories adapts the system to any requirement
Delivery Includes
1 EM 100 G3 rack-mount receiver
1 SK 100 G3 bodypack transmitter
1 NT 2 power supply unit
2 antennas
2 stacking elements
2 AA batteries
Operating instructions
NOTE: If using rechargeable batteries we recommend Nickel Metal Hydride (NiMH) type.
BP892cLM3 MicroSet' Omnidirectional Condenser Headworn Microphone
Introducing a giant stride in the technology of inconspicuous sound. With a capsule diameter of just 2.6 mm, the new MicroSet provides the ultimate in low-profile, high-performance audio. This innovative omnidirectional condenser headworn mic offers an ergonomic under-ear design: its flexible, lightweight contoured loop hooks behind either ear for an ultra-secure, comfortable fit with or without glasses.
Audio-Technica's high-SPL BP892 MicroSet' offers the ultimate in low-profile, high-performance audio. Delivering clear and accurate sound in an inconspicuous package, the ultra-lightweight BP892 hooks securely behind either ear and can be worn for hours without fatigue.
The microphone features a flat, extended frequency response and other outstanding performance specifications, resulting in extremely intelligible, natural audio for stage and television talent, lecturers and houses of worship. Protected by a highly durable Parylene coating, the new headworn mic is built to stand up to the rigors of day-to-day use.
Key points:
• Handles high sound pressure levels with ease
• Extremely intelligible natural audio
• Inconspicuous, lightweight headset with capsule diameter of just 2.6 mm is ideal for applications requiring minimum visibility
• Ergonomic under-ear design¤flexible, lightweight contoured loop hooks behind the ear for an ultra-secure, comfortable fit with or without glasses
• High-pass filter on power module provides a steep low-frequency attenuation to improve sound pickup without effecting voice quality
Specifications – Sennheiser ew100 G3 system
RF frequency range 516….. 865 MHz
Transmission/receiving frequencies 1680
Presets 12
Switching bandwidth 42 MHz
Peak deviation /- 48 kHz
Compander HDX
In compliance with ETS 300422 , ETS 300445 , CE , FCC
Antenna connector 2 BNC, 50 Ohm
Audio-XLR connector 6,3 mm
Audio output level (balanced) XLR: 18 dBu max
Audio output level (unbalanced) Jack: 12 dBu max
Battery Specification 10,5 – 16 V DC battery AA (Mignon)
Dimensions (Receiver) 212 x 202 x 43 mm
Weight (Receiver) 900 g
RF output power 30 mW
Battery Specification 2x 1.5 V battery AA (Mignon)
Operating time (transmitter) typ. 8 h
Input voltage range 1,8 V line
Input voltage range 3,0 V eff line
Dimensions (Transmitter) 82 x 64 x 24 mm
Weight (Transmitter) ~ 160 g
Transducer; Microphone type elektret
AF sensitivity 40 mV/Pa
Sound pressure level (SPL) 120 dB(SPL) max.
Pick-up pattern cardioid
Specifications – BP892 headset mic
ELEMENT Fixed-charge back plate, permanently polarized condenser
POLAR PATTERN Omnidirectional
FREQUENCY RESPONSE 20-20,000 Hz
LOW FREQUENCY ROLL-OFF 80 Hz, 18 dB/octave (wired only)
OPEN CIRCUIT SENSITIVITY ¤ 49 dB (3.5 mV) re 1V at 1 Pa
IMPEDANCE 250 ohms (wired only)
MAXIMUM INPUT SOUND LEVEL 135 dB SPL, 1 kHz at 3% T.H.D.
DYNAMIC RANGE (typical) 104 dB, 1 kHz at Max SPL (wired only)
SIGNAL-TO-NOISE RATIO 63 dB, 1 kHz at 1 Pa
PHANTOM POWER REQUIREMENTS 11-52V DC, 2 mA typical (wired only)
SWITCH Flat, roll-off (wired only)
CURRENT CONSUMPTION 0.1 mA typical at 5V (wireless only)
VOLTAGE RANGE 2.5-11V (wireless only)
WEIGHT (MICROPHONE) 2.6 g (0.09 oz)
WEIGHT (POWER MODULE) 85 g (3.0 oz) (wired only)
DIMENSIONS (MICROPHONE) 8.1 mm (0.43″) long, 2.6 mm (0.10″) diameter – Boom: 98.4 mm (3.87″) long, 1.07 mm (0.04″) diameter
DIMENSIONS (POWER MODULE) 97.6 mm (3.84″) long, 18.9 mm (0.74″) diameter (wired only)
OUTPUT CONNECTOR (POWER MODULE) Integral 3-pin XLRM-type
CABLE 1.4 m long (permanently attached to microphone),
1.6 mm diameter, 2-conductor shielded cable with locking 3.5mm jack connector for Sennheiser radio systems (wired only)
ACCESSORIES FURNISHED BP892: AT8539 power module (wired only); AT8440 cable clip; two AT8157 windscreens; two AT8156 element
covers; moisture guard; belt clip (wired only); carrying case
BP892-TH: AT8539 power module (wired only); AT8440 cable clip; two AT8157-TH windscreens; two AT8156-TH
element covers; moisture guard; belt clip (wired only); carrying case
Brand
Audio Technica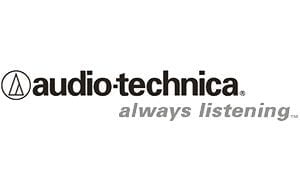 Sennheiser
DM Music Ltd are a Sennheiser Professional Audio Premium Partner. We have been supplying Sennheiser equipment for many years and regard it as our leading microphone brand.
If you require anything not seen below then call us on:
01582 761122
---