Quiklok Z-726
7th March 2018

Quiklok Z-71
7th March 2018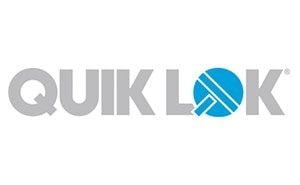 £159.00 Inc VAT
Quiklok Z-726L Extra-Wide, double-tier , height adjustable "Z" frame Keyboard Stand
Share
Z-726L Extra-Wide, double-tier , height adjustable "Z" frame provides a solid base for supporting all kinds of gear including keyboards/controllers, recording, audio and computer equipment in addition to a large area for placement of floor pedals.
The "Z" stand line is a modular system that can be designed in countless ways to suit any users needs.
The base frame can eventually be expanded to a fully functionally workstation by adding a variety of available options. Different models can be configured to perfectly fit stage, studio, home or rehearsal environments.
All stands are constructed with heavy gauge steel and computer-welded joints for years of dependable use.
Main tier depth: 50.2 cm (19.75″)
Second tier depth: 30.5 cm (12″)
Leg depth: 60.3 cm (23.75″)
Side to side width: 111.8 cm (44″)
Height positions (7): 67 to 85 cm (26.3″ to 33.4″)
2nd tier height positions: 23.5 to 31 cm (9.2″ to 12.2″)
2nd tier angles: 90°, 80°, 70°, 60°
Frame tubing size: 30 X 50 mm
Overall Weight capacity: 113 kg (250 lb)
2nd tier weight capacity: 33.8 kg (75 lb)
Weight: 12.5 kg (27.7 lb)
Color: Black
Package: 1
Master carton: 1
Brand
Quiklok