View basket
"Yamaha SP2060" has been added to your basket.
✕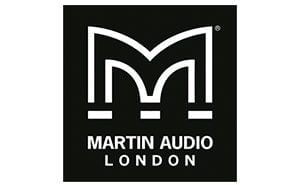 £3,150.00 Inc VAT
 Loudspeaker Management System
4 input 8 output loudspeaker management
Analogue, AES3 and Dante™ digital audio inputs
High performance 96kHz DSP
Remote control and monitoring over Ethernet via Martin Audio VU-NET software
FIR optimisation for Martin Audio's O-Line
VX limiting allows a passive enclosure the same protection as a fully active unit
Comprehensive suite of EQ's, delays and all pass filters.
Global mains operation 100-240V, 50-60Hz
The DX4.0 is an advanced loudspeaker controller and system matrix with four input and eight output channels.
Class-leading sonic performance is achieved by state-of-the-art audio converters and DSP algorithms, with a 96kHz sampling frequency delivering a nominally flat response beyond 40kHz.
Connected via Ethernet, system remote control and monitoring is done via Martin Audio's VU-NET proprietary software application, while a front panel interface gives local control of features.
Four analogue/AES3 inputs and eight analogue/AES outputs are available, with AES3 inputs and outputs selected in pairs. Dante™ digital audio networking is also provided for digital audio distribution and control, with automatic fall back to analogue or AES3. By converting analogue or AES audio to Dante, the DX4.0 provides 'on-ramp' entry to digital audio networking.
The DX4.0 features a sophisticated loudspeaker limiter suite which incorporates peak, RMS and excursion limiting, as well as multiband limiting for passive two-way systems. High-pass filtering, three shelving filters and six parametric filters are provided for each input channel, with crossover filters, two shelving filters and eight parametric filters on each output channel.
The DX4.0 supports FIR filters for use with optimisation of Martin Audio's O-Line and can also be used with Martin Audio's U-Hub to feed digital audio and network to an MLA Series array/subwoofer array via a single cable.
INPUTS 2 electronically balanced
IMPEDANCE >10k ohms analogue
CMMR >65dB 50Hz – 10kHz
OUTPUTS 6 electronically balanced
SOURCE IMP <60 ohms analogue
MIN LOAD 600 ohms analogue
MAX LEVEL 20dBm into 600 ohm
FREQUENCY RESPONSE 20Hz-20kHz ± 0.5dB, -3dB @ 32kHz
DYNAMIC RANGE >116dB 20Hz-20kHz unweighted
DISTORTION <0.02% @ 1kHz, 18dBm
MAXIMUM DELAY 650ms (Increment 0.3µs)
INPUT GAIN 6dB to -40dB in 0.1dB steps
OUTPUT GAIN 15dB to -40dB in 0.1dB steps plus mute
PARAMETRIC EQUALISATION

FILTERS 8 per input / 9 per output
FILTER GAIN 15dB to -30dB in 0.1dB steps
FREQUENCY RANGE 19.7Hz – 32kHz, 1/36 octave steps
FILTER Q / BW 0.4 to 128 / 2.5 to 0.008
Sections switched to shelving response:

LOW FREQUENCY 19.2Hz – 1kHz
HIGH FREQUENCY 1kHz – 32kHz
SHELF GAINS ±15dB in 0.1dB steps
HIGH AND LOWPASS FILTERS
FILTERS 1 of each per output
FREQUENCY RANGE (HPF) 10Hz – 16kHz, 1/36 octave steps
FREQUENCY RANGE (LPF) 35Hz – 22kHz, 1/36 octave steps
RESPONSES

1ST ORDER 6dB/Oct
BESSEL/BUTTERWORTH/ 12, 24 and 48dB/Oct
LINKWITZ-RILEY
BESSEL/BUTTERWORTH 18dB/Oct
LIMITERS
THRESHOLD 22dBu to -10dBu
ATTACK TIME 0.3ms to 90ms
RELEASE TIME 2/4/8/16/32 x Attack time
DISPLAY 2 x 24 character blue LCD
INPUT METER 2 x 4 point, -24dB to digital clip
OUTPUT METER 6 x 4 point, -24dB to 4dB into limit
CONNECTORS

INPUTS 3 pin female XLR
OUTPUTS 3 pin male XLR
EXTERNAL 9 pin D-type connector (RS232)
POWER 3 pin IEC
POWER 60V to 250V ±15% @ 50/60Hz
CONSUMPTION <30 watts
LATENCY 1.5ms (analogue in – analogue out @ 96Hz)
DIMENSIONS (W) 482mm x (H) 44mm x (D) 300mm
(W) 19ins x (H) 1.75ins (1U) x (D) 11.8ins
WEIGHT 3.3kg (7.3lbs)
Brand
Martin Audio