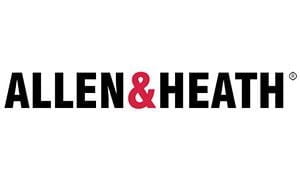 32×32 AUDIO MATRIX PROCESSOR
Sound management
12×12 local analogue I/O
Screen + 8 SoftKeys
I/O Port for audio networking, up to 128×128
Dante 96kHz option card
32 configurable processing outputs
4x Automatic Mic Mixers
32×32 AUDIO MATRIX PROCESSOR
With 32 zone outputs, echo cancelling and audio networking options, AHM-32 is ideal for multi-room installations.
Features
32×32 processing matrix
12×12 local analogue I/O
I/O Port for audio networking, up to 128×128
Dante 96kHz option card (AES67 and DDM ready)
SLink 128×128 option card for audio expansion
32 configurable processing outputs – mono / stereo zones or speaker processing
96kHz FPGA core with ultra-low latency
Front panel screen and navigation
8x SoftKeys
Compatible with IP1, IP6, IP8 remote controllers
2×2 local GPIO plus networkable GPIO interface
TCP/IP protocol for third party integration
Crestron, AMX and Extron drivers
Mac / Windows System Manager software
Custom Control app and editor for BYOD
16 user profiles
Integrated stereo playback
Event scheduler
ALWAYS IN CONTROL
In addition to remote controllers, GPIO and 3rd party integration, AHM-32 has a front panel screen and 8x programmable SoftKeys for intuitive volume control, source select, preset recall and more.
ACOUSTIC ECHO CANCELLATION
The Acoustic Echo Cancellation (AEC) module for AHM-32 provides 12 channels of AEC and is designed for teleconferencing and videoconferencing scenarios.
SOUND MANAGEMENT
4x Automatic Mic Mixers
ANC (Ambient Noise Compensation)
Priority Ducking
8-band PEQ, dynamics and delay on every input and zone
Speaker processing with x-over filter, delay, limiter and PEQ
Brand
Allen & Heath