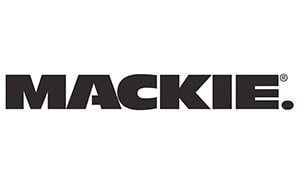 £430.00 Inc VAT
1000W High definition Portable powered Speaker
1000W system power paired with custom transducers deliver gig-level volumes with room to spare
12″ high-output LF driver / 1.4″ titanium dome compression driver
High-Definition Audio Processing for professional sound with unmatched clarity
Patented acoustic correction developed with touring geniuses at EAW®
Precision 2-way crossover
Driver time alignment and phase correction
Integrated 2-channel mixer featuring dual Mackie Wide-Z™ inputs
The Mackie SRM is the most widely used portable loudspeaker ever. It's unparalleled ease-of-use, professional sound quality and indestructible portability has made it a live sound legend.
Now packed with 1000W of power, the widest selection of truly useful sound-enhancing DSP and setup-friendly audio tools, the SRM is ready for your high-output application. It's beyond powerful and provides an array of modern features making it the easiest to use and best sounding SRM ever. And of course, it's Built-Like-A-Tank. It's the all-new, and more affordable, SRM.
Now featuring Mackie HD Audio Processing, the sound quality is more open and natural than any other portable loudspeaker out there. The SRM450 features modern, professional tools like application-specific speaker modes and an automatic feedback destroyer each with a single-button interface that gets you professional, optimized performance in just seconds. And with the integrated 2-channel mixer, you can easily mix multiple sources. Only the Mackie SRM450 delivers this level of power and sound quality in such a lightweight, portable package.
1000W system power paired with custom transducers deliver gig-level volumes with room to spare
12″ high-output LF driver / 1.4″ titanium dome compression driver
High-Definition Audio Processing for professional sound with unmatched clarity
Patented acoustic correction developed with touring geniuses at EAW®
Precision 2-way crossover
Driver time alignment and phase correction
Quick one-button Speaker Mode selection for application-specific voicing (PA, DJ, Monitor and Soloist)
Effortlessly eliminate nasty feedback with one-button automatic Feedback Destroyer
Integrated 2-channel mixer featuring dual Mackie Wide-Z™ inputs
Handles anything from mics to guitars to mixers with a single twist of the gain knob
Includes stereo RCA inputs for easy connection to music source
Perfect for the singer/songwriter, plug in and leave the mixer at home
Smart Protect™ DSP kicks in to protect your investment when things get pushed a little too hard
Monitor-specific angle and voicing mode perfect for cutting through on stage
Flyable for permanent install, both vertically and horizontally
Proven highly-durable, portable design
37.0 lbs / 16.8 kg
Brand
Mackie