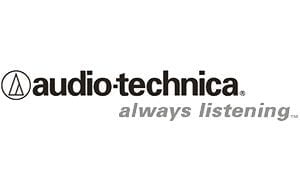 Discontinued
High quality surface-mounted boundary microphone 
Sleek rugged enclosure provides a low-profile
Cardioid, condenser element
For use with Unipack radio system for wireless connection
Available in black or white
The Audio-Technica U851cW is a high quality surface-mounted boundary microphone designed for audio capturing in conference rooms, board rooms, class rooms, stage performances, podiums, houses-of-worship and more. The sleek rugged enclosure provides a low-profile while housing a cardioid, condenser element.
Terminated with locking 4-pin connector for A-T UniPak body-pack wireless transmitters. 75 cm (29.5″ ) cable.
The cardioid pattern is effective in minimizing noise and feedback at the off-axis sections of the microphone, resulting in greater signal to noise ratio. The output connection features a pivot motion for easy installation on flat surfaces.
Cardioid Pattern
The cardioid polar pattern is effective in rejecting off-axis audio signal that can cause noise and feedback.
PivotPoint Rotating Output Connection
The connector features a pivoting motion, which aids in surface mounting.
UniSteep Filter
A low-frequency filter minimizes low frequency rumble and noise caused by vibration, proximity effect, ambiance, etc.
UniGuard RFI Shielding
UniGuard shielding protects against noise caused by radio frequency interference that may occur.
Transducer Condenser
Polar Pattern Half-cardioid (cardioid in hemisphere above mounting surface)
Frequency Response 30Hz to 20KHz Dynamic Range (Typical)
Dimensions 3.31 x 2.48 x 0.87″ (84 x 63 x 22mm) (HxWxD) Weight Microphone: 8.6 oz (244g)
Brand
Audio Technica