AKG D7
7th March 2018

Audio Technica Pro44
7th March 2018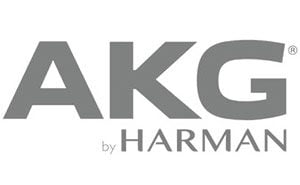 £225.00 Inc VAT
Gooseneck with integrated 3 pin XLR connector
9″ length, flexible arm
Ideal for lecterns, pulpits and desktop speech pickup
Mic capsule not included (requires AKG CK31 ,32 ,33 etc)
Share
The AKG GN 15 E 23.5 cm Gooseneck With Integrated 3 Pin XLR PP adapter. Good modular gooseneck, includes a theft-proof XLR panel mount socket.
The AKG GN 15 E gooseneck microphone with integrated XLR phantom power adapter for temporary installation and PS 3 F-Lock panel mount socket. This gooseneck can often be seen in use on lecterns and desks in houses of worship and conferences. The AKG GN15E is approximately 23.5 cm (9.2 in.) long and has an in-line XLR phantom power adapter (DPA) permanently attached to the gooseneck. The DPA adapter has an integrated 200 Hz bass rolloff filter and LED ON/OFF jumper. It is supplied with a useful theft-proof XLR panel mount socket (PS 3 F-Lock).
The GN 15 E connects to any standard mixer input with 9 to 52 V Phantom power supply.
This gooseneck requires an AKG capsule module (not included) e.g an AKG CK 31, CK 32, CK 33, CK 47 or CK 80.
• Rugged construction
• Highly reliable contacts for capsule modules
• Integrated LED ring status indicator
• Integrated, switchable bass cut
• Integrated XLR connector
• Bass filter: 250 Hz, -10 dB at 50 Hz
• Impedance: • Recommended load impedance: >=2,000 ohms
• Supply voltage: 9 to 52 V phantom power to DIN/IEC
• Current consumption: • Connector: 3-pin male XLR
• Finish: matte dark grey
• Net weight – GN 15 E: 112 g (3.9 oz.), GN 30 E: 160 g (5.6 oz.), GN 50 E: 160 g (5.6 oz.)
• Shipping weight – GN 15 E: 396 g (13.9 oz.), GN 30 E: 530 g (18.7 oz.), GN 50 E: 535 g (18.8 oz.)
• Includes an integrated DPA phantom power adapter and a PS 3 F-Lock theft-proof XLR panel mount socket
Brand
AKG