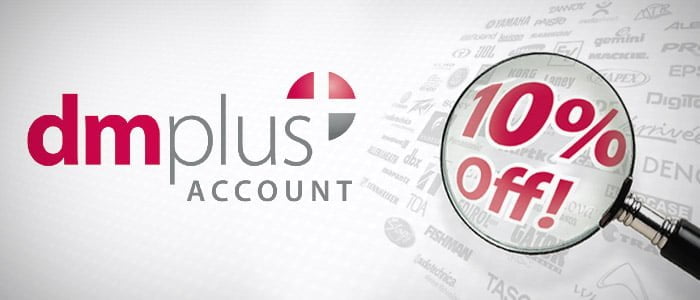 New installation customers qualify for our 'DM Plus Account'
…and it's free! – so what do you get?
10% Off product purchases for church and congregation members
Church Credit Account for named users – Invoice purchase by phone, email or in person at your convenience
FREE Service Call Out if a system fault develops
30% Off DM PA & AV Training Events
Priority notice on DM special offers, event tickets and promotions
Plus…
Specialist Church Advice on Sound and Audio Visual Systems – including spare parts, accessories and repairs
Emergency supply of spares for radio mics, cables and accessories
We are specialists in listed Church Buildings installation
UK Church supplier for Yamaha, Audio Technica, Sennheiser, Martin Audio, Roland, Allen & Heath, Christie and many more
We are dedicated to the UK Christian Church, having been established for well over 25 years with more than 3,000 Church Installations completed. We are a 'safe pair of hands' with a proven track record and the experience to support you and your church
Call us on: 01582 761122
*Terms & Conditions apply see below for details.
DM PLUS ACCOUNT – Terms and Conditions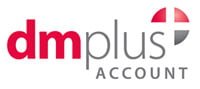 DM PLUS ACCOUNT is activated upon completion of installation work. 10% discount is only available after full receipt of all installation payments, signed & dated installation terms & conditions and signed & dated completion of installation work sheets.
The DM PLUS ACCOUNT duration is for 1 year commencing from completion of installation (as above).
Discount on purchases are 10% off advertised DM Music website price: www.dmmusic.com. Products not advertised on the DM Music website will be supplied at 10% off recommended retail price (RRP).
10% Discount is applicable to all purchases of new PA and Audio Visual (AV) products, spare parts and accessories via the website, telephone and customer visit sales only (this does not include products quoted and supplied for installation by DM Music).
10% Discount is not applicable on the following: DM Installations and products installed by DM, service visits, assessment visits, delivery charges, repairs, warranty returns, fuel charges, equipment hire, training, product setup, second hand & ex-demo items, event and shows.
10% Discount will not apply in conjunction with any other offers, discounts or benefits.
Multiple installations will still only qualify for a maximum of 10% discount on any subsequent product purchases. Any subsequent installations will each carry a renewed 1 year time frame for the 10% discount and associated DM PLUS ACCOUNT benefits.
On completion of an installation DM Music offer a warranty service on all work done. Products installed each carry a manufacturers warranty (warranty duration varies by product – please see product manual or contact DM Music for specific details). Where manufacturers warranty is in excess of one year, and in the event of a product developing a fault after one year, (but within its warranty period) only the manufacturers repair cost is covered by the warranty. DM Music engineers time and travel will be charged at standard rates.
Where products are purchased via phone or website, DM Music will facilitate warranty returns and repairs via the manufacturer as required. If a purchased product develops a fault outside of its warranty period please give us a call, we are always keen to help where possible.
This DM PLUS ACCOUNT Free Service Call Out lasts for 1 year from the completion of the install and covers faulty goods under manufacturers warranty and system faults from the DM installation. Damages, tampering and items not supplied by DM Music Ltd. will not be covered and are liable to standard service visit charges, and any inspection and repair charges incurred.
Training events may be offered to DM PLUS ACCOUNT members at 30% off advertised price. This may not apply to all events such as those run by DM Music Ltd. in conjunction with other organisations or with other promotions.
The DM PLUS ACCOUNT is exclusively for church organisations and their congregational members.
The DM PLUS ACCOUNT includes a dedicated Church credit account for named church members such as Church Leaders, Church Wardens, Worship Leaders, Committee members etc. Named users will be set up by agreement with DM Music Ltd. This is for official Church use and is not to be offered to the general congregation. The credit account offers 14 days credit terms from date of invoice.
Congregation members may benefit from 10% discount on product purchases made via the DM Music website, telephone order or in person at DM Music. This may be used any number of times by any member of the congregation within the 1 year period of the DM PLUS ACCOUNT duration. This also applies to any DM Training Events where the 30% discount is applicable. Customer contact details and the church DM PLUS ACCOUNT code will be logged for each purchase / event ticket booking for tracking and account monitoring purposes.
Distribution of DM PLUS ACCOUNT code for 10% Discount to congregation members is at the discretion of the church. The church is liable for any misuse of their unique DM PLUS ACCOUNT code. Please ensure this is used in the spirit it is offered.
DM Music and DM Installation Projects is the sole author and adjudicator of the DM PLUS ACCOUNT. DM Music reserves the right to change or amend these terms and conditions at any time. DM Music has the right to refuse or retract at any time account membership or associated benefits.