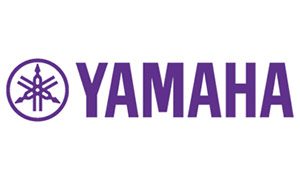 £285.00 Inc VAT
Single disc CD player – MP3 and WMA compatibility
USB port on the front panel for iPod and other devices
CD-R/RW disc playback compatibility
Numerous convenient playback functions
2U rack-mountable
MP3 and WMA compatibility
USB port on front panel for iPod and other devices
iPod compatibility
CD-R/RW disc playback compatibility
Numerous convenient playback functions
2U rack mountable
IR remote control
1/4″ L&R Jack outputs
The CD-S300RK and CD-C600RK offer the same Pure Direct feature popular in Yamaha amplifiers and receivers. Pure Direct is a special listening mode which ensures the highest quality analog audio output. Pure Direct shuts down the digital audio output with the press of a button on the front panel or the remote control, and turns off the display, thus achieving the lowest possible noise interference.
High Sound Quality
Pure Direct
Extremely sophisticated circuitry and layout
Short signal paths
High quality parts
High performance DAC for high conversion precision with low noise
Laser pickup floating mechanism
Intelligent Digital Servo
USB port on front panel for iPod and other devices
The USB port facilitates high quality sound playback from MP3 or WMA digital music files stored on USB players and memory devices, on memory cards connected to USB card readers, and, of course, on CD-R/RW discs. An iPod, too, connects to the USB port via USB cable for instant playback through an audio system. The digital signal is generated by the CD player with no degradation or jitter, converted to analog by the high performance DAC, and transmitted to the amplifier via high quality audio circuitry, for the ultimate in music playback fidelity. Play, pause, skip and forward/backward using the remote control. Song, artist and album names are displayed. Compatible with the iPod classic (including the 120GB classic), iPod nano (2nd, 3rd, 4th generation) and iPod touch (1st and 2nd generation). Charges the iPod automatically when the power is on and USB mode selected.
2 year warranty (return to base)
Dimensions
H70.5 x W480 (19″ rack) x D251.7mm
Brand