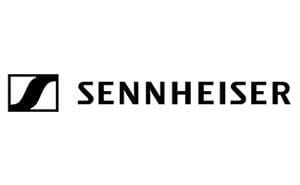 Discontinued
Radio mic sytem – True Diversity
With ME 2 omni-directional microphone
Pro quality presentation wireless system
Rack mountable (rack kit not included)
The included omni-directional microphone provides natural speech reproduction while remaining inconspicuously small. The bodypack transmitter has a rechargeable battery option so you can concentrate on your presentation – not on purchasing batteries.
If you do intend to run on Channel 38 you will require a licence from Ofcom. Operating on Channel 70 will not require a licence.
Demand the best in wireless presentation technology with quick setup, user-friendly operation, and absolute reliability due to the true diversity receiver. Now featuring wireless infrared transmitter sync for easy setup.
Features:
Sturdy metal housing (transmitter and receiver
42 MHz bandwidth: 1680 tunable UHF frequencies for interference-free reception
Enhanced frequency bank system with up to 12 compatible frequencies
High-quality true diversity reception
Pilot tone squelch for eliminating RF interference when transmitter is turned off
Automatic frequency scan feature searches for available frequencies
Enhanced AF frequency range
Increased range for audio sensitivity
Wireless synchronization of transmitters via infrared interface
User-friendly menu operation with more control options
Illuminated graphic display (transmitter and receiver)
Auto-Lock function avoids accidental changing of settings
HDX compander for crystal-clear sound
Transmitter feature battery indication in 4 steps, also shown on receiver display
Programmable Mute function
Integrated Equalizer and Soundcheck mode
Contacts for recharging BA 2015 accupack directly in the transmitter
Wide range of accessories adapts the system to any requirement
Delivery Includes:
1 EM 100 G3 rack-mount receiver
1 SK 100 G3 bodypack transmitter
1 ME 2 clip-on microphone (omnidirectional pick-up pattern)
1 NT 2 power supply unit
2 antennas
2 stacking elements
2 AA batteries
Operating instructions
NOTE: If using rechargeable batteries we recommend Nickel Metal Hydride (NiMH) type
Technical Data
RF frequency range 516….. 865 MHz
Transmission/receiving frequencies 1680
Presets 12
Switching bandwidth 42 MHz
Compander HDX
Frequency response 25…..18.000 Hz
Signal-to-noise ratio > 110 dB(A)
THD, total harmonic distortion < 0,9 %
Receivers True diversity
Antenna connector 2x BNC, 50 Ohm
Audio output level (balanced) XLR: 18 dBu max Jack: 12 dBu max
Audio output level (unbalanced) Jack: 12dBu max 12 V DC
Dimensions 202x212x43mm
Weight ~ 900g
Transmitter
RF output power typ. 30 mW battery AA (Mignon)
Power supply 2x AA batteries
Operating time typ. 8h
Input voltage range 1,8 V line
Input voltage range 3 V eff. line
Dimensions 82x64x24mm
Weight ~ 160g
Clip-on microphone
Transducer; Microphone type permanent polarized 130 dB(SPL) max.
AF sensitivity 20 mV/Pa omni- directional
Sound pressure level (SPL) 130 dB(SPL) max.
Pick-up pattern omni-directional
Brand
Sennheiser
DM Music Ltd are a Sennheiser Professional Audio Premium Partner. We have been supplying Sennheiser equipment for many years and regard it as our leading microphone brand. If you require anything not seen below then call us on: 01582 761122
---