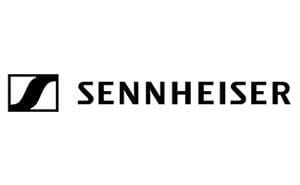 £159.00 Inc VAT
Wireless version of the e 908 B instrument mic
Use with any evolution wireless bodypack/instrument transmitter.
Designed specifically with high sensitivity for saxophones
Includes 3.5mm mini Jack connector
Wireless version of the e 908 B, without phantom power adaptor, for use with any evolution wireless bodypack/instrument transmitter.
Features
Exceptionally lively, clear sound
Quick and flexible set-up; comes with suitable mounting clamp
Optimal positioning with long-necked, flexible boom
Integrated shock absorber eliminates handling noise
Each e 908 variant can optionally be used with any Evolution Wireless bodypack transmitter
Delivery Includes
e 908 microphone
microphone clamp
Pouch
User Manual
Transducer principle (Microphone) pre-polarised condenser microphone
Pick-up pattern cardioid
Frequency response 40 … 20 000 Hz
Sensitivity in free field, no load (1kHz) 4 mV/Pa, 0,56mV/Pa (e 908T-ew)
Nominal impedance 100 Ohm (e908B & e908D)
Min. terminating impedance 2000 Ohm (e908B & e908D)
Equivalent noise level e908B-ew = 30 dB(A); e908B & e908D = 35 dB(A), e908T-ew = 39 dB (A)
Max. Sound pressure level (aktiv) 147 dB
Phantom powering 12 – 48 V / 3 mA (e908B & e908D)
Connector e 908 B & D = XLR-3; e908 B ew & T ew = 3,5mm mini jack
Dimensions ˜ 47 x 193 mm
Weight ca. 140 g
Brand
Sennheiser
DM Music Ltd are a Sennheiser Professional Audio Premium Partner. We have been supplying Sennheiser equipment for many years and regard it as our leading microphone brand.
If you require anything not seen below then call us on:
01582 761122
---