Allen & Heath AB168 Stage Box
7th March 2018

Proel MI10 Mixer
7th March 2018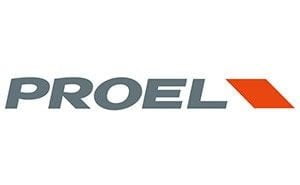 £79.00 Inc VAT
Ultra-compact 6-channel 2-bus mixer
Share
The new Mi Series has been created by PROEL in order to off er very compact mixers with a high input density and a superior audio quality at a very affordable price.
The series includes 3 models with 6, 10 and 12 channels, featuring in a very compact package a high number of inputs and a full set of intelligent functions, able to satisfy most of the sound reinforcement applications. Designed and engineered in Italy by PROEL R&D, Mi mixers are hosted in an ultra-rugged stylish metal case, providing extended durability for a stage-proof use.
The smallest model of the series, Mi6, offers in a ultra-compact format the performance of large professional consoles, delivering a clean and accurate sound and full mixing capability.
Input Connectors:
Mic Input: Balanced XLR-F
Line Input: Balanced JACK
Input Sensitivity:
MONO INPUT CHANNEL – Mic Input: from -10 to -50 dB
MONO INPUT CHANNEL – Line Input: from 20 to -20 dB
STEREO INPUT CHANNEL – Line Input: -10 dB
Input Impedance:
MONO INPUT CHANNEL – Mic Input: 2 Kohm
MONO INPUT CHANNEL – Line Input:10 Kohm
STEREO INPUT CHANNEL – Line Input: 10 Kohm
Output Levels: Maximum level all outputs: 22 dBu
Headphones output impedance: 32 ohm
Mono Input channel equalization:
HIGH (shelving): ±15 dB @ 12KHz
MID (peaking): ±15 dB @ 2.5KHz
LOW (shelving): ±15 dB @ 80Hz
Crosstalk (meas. at 1 KHz): > 82 dBu
Noise: HUM & Noise unweighted < -93 dBu
THD Noise at 4dB, 1kHz: < 0,008 %
Power Supply: 18 VAC 500 mA (use only supplied AC/AC ADAPTER)
Power consumption: 17 W
Weight: 1 lb
Dimensions (W x H x D): 173x222x60 mm
Brand
Proel