Sennheiser ME 3-II
7th March 2018

Yamaha TF3 Digital Mixer
7th March 2018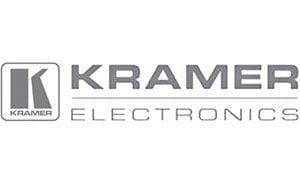 £269.00 Inc VAT
IR Repeater with External IR Sensor Input

IR Sensor & External 3.5mm Input
Outputs− 4
Control up to 8 devices
Optional Single & Dual IR Emitter Cables
Optional IR Sensors
Share
The PT-4iREX is an infrared signal repeater that operates at distances of up to approximately 75m (240ft). It extends infrared signals in areas where there is no direct line-of-sight for normal infrared signal operation.

Input – Built−in IR receiver and 3.5mm connector for external IR receiver at cable distances up to about 30m (100ft).
Outputs – 4 outputs control up to 8 IR devices at cable distances up to approximately 75m (240ft).
Signal Application – For use with all wireless IR signals (not hard−wired IR signals).
Ultra-Compact Pico TOOLS™ – 4 units can be rack mounted side−by−side in a 1U rack space with the optional RK−4PT rack adapter.
Applications:
High quality home theater installations.
Studios, airports, offices and hospitals.
Security and military applications.
INPUT: 1 IR receiver.
OUTPUTS: 4 IR emitters on 3.5mm mini connectors.
IR OPERATING FREQUENCY: 38kHz /−10%.
EFFECTIVE OFF-AXIS ANGLE: 120° max.
POWER CONSUMPTION: 12V DC, 95mA.
OPERATING TEMPERATURE: 0° to 40°C (32° to 104°F).
STORAGE TEMPERATURE: −40° to 70°C (−40° to 158°F).
HUMIDITY: 10% to 90%, RHL non−condensing.
DIMENSIONS: 6.22cm x 5.24cm x 2.41cm (2.45″ x 2.06″ x 0.95″) W, D, H.
WEIGHT: 0.15kg (0.55lbs) approx.
INCLUDED ACCESSORIES: Power supply; 3.5mm to IR emitter control cable (C−A35/IRE−10); 0.9m external remote IR receiver.
OPTIONS: RK−4PT 19″ rack adapter; external IR receiver cables: C−A35M/IRR−3 and C−A35M/IRR−50; IR emitter cable: C−A35/2IRE−10 dual emitter.
Brand
Kramer