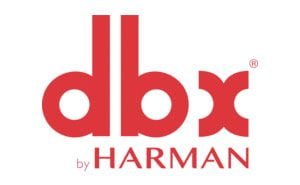 Discontinued
Loudspeaker Management System
Everything you need between the mixer and the power amps.
Designed to provide incredible flexibility, sonic excellence and intuitive control for performance applications, the DriveRack 4820 is the next member of the hugely successful of the hugely successful DriveRack family.
From the powerful 96 kHz DSP engine and standard analog and digital I/O, to the tamper-proof front panel, the 4820 provides all the processing, flexibility and control necessary for permanent installations. The DriveRack 4820 is the next generation of the famous DriveRack family, and like its predecessor it is engineered to provide "Everything you need between the mixer and the power amps". In keeping with this philosophy the 4820 includes four inputs and eight outputs with both analog and digital connectivity.
The 96 kHz processing engine is capable of offering insert processing functions to customize the processing path for your application, in addition to the standard system processing functions all with extremely low latency and extended frequency response. From Signal Routing, EQ, and Bandpass Filters, to classic dbx® Dynamics and Feedback Suppression all the processing is available and with the sonic excellence that you would expect from the world's leading system processing manufacturer. With all this processing power available, control is of paramount importance.
The DriveRack 4820 provides a tamper-proof front panel, and is controlled by an easy-to-use GUI with optional wall panel controllers; so whether you application is Front of House system processing or Distributed system control, the DriveRack 4820 has what it takes.
48 and 96 kHz operation
4 analog and AES/EBU inputs
8 analog and AES/EBU outputs
Full Bandpass Filters, Crossover and Routing Configurations with Bessel, Butterworth, and Linkwitz-Riley filters
31-Band Graphic and 9-band Parametric EQ on every input
6-band Parametric EQ on every output
Loudspeaker Cluster and Driver Alignment Delays
Selectable DSP inserts on all inputs and outputs including Classic dbx Compression, Limiting and Advanced Feedback Suppression among others
Ethernet HiQnet™ networking control
| | |
| --- | --- |
| Input | (4) total |
| Input Connectors | Female XLR |
| Input Type | Electronically balanced, RF filtered |
| Insert Impedance | >50k ohm |
| Max Input | Software selectable for: 28, 26, 24, 22, 20, 18, 16, 14 dBu |
| CMRR | >40 dB typical, >55 dB at 1 kHz |
| Digital Inputs | (4) AES/EBU Channels |
| Digital Input Connectors | Female XLR |
| Digital Input Type | Transformer Isolated, RF filtered |
| Digital Input Impedance | >110 ohms |
| Mic Preamp Connector | (RTA) – (1) Female XLR |
| Mic Preamp gain | (RTA) 10dB to 50dB in 10dB increments |
| Output | 8 total |
| Output Connectors | Male XLR |
| Output Type | Electronically balanced, RF filtered |
| Output Impedance | 30 ohms |
| Max Output | Software selectable for: 24, 22, 20, 12, 8, 4 dBu |
| Digital Output | (8) AES/EBU Channels |
| Digital Output Connector | Male XLR |
| Digital Output Type | Transformer Isolated, RF filtered |
| Digital Output Impedance | >110 ohms |
| A/D Converter | dbx Typve IV™ Converstion System |
| A/D Dynamic Range | >114 dB unweighted, 116dB A-weighted |
| Type IV Dynamic Range | 128dB with transient material, A-weighted, 22kHz BW 126 dB with transient material, unweighted, 22 kHz BW 120 dB typical with program material, A-weighted, 22 kHz BW |
| Sample Rate | 96kHz |
| Wordlength | 24 bits |
| D/A Dynamic Range | 112 dB unweighted, 115 dB A-weighted |
| Dynamic Range | 112dB unweighted, 115dB A-weighted |
| Internal Processing | 32 bit floating point |
| THD Noise | 0.004% typical at 4 dBu, 1 kHz, 0 dB input gain |
| Frequency Response | 20 Hz- 40 kHz, /-0.5 dB |
| Interchannel Crosstalk | <-85 dB at 1 kHz, 0 dB input gain |
| Pre EQ Type | One 31-band Graphic EQ on each input One EQ that is switchable between 31-band and 9-band Parametric on each input |
| EQ Gain | /- 12dB |
| Input Insert Processing | Two selectable Insert Processing blocks per input: Noise Gate, Compressor, Auto Gain Control, De-Esser, Sub-Harmonic Synth, Advanced Feedback Suppression |
| Input Delay Length | Up to 682 mSec available |
| Routing/Mixing | 4-input mixer available at each output allowing any input to be sent or mixed to any output |
| Output Insert Processing | Two selectable Insert Processing blocks per output: Noise Gate, AutoWarmth®, Compressor, Auto Gain Control, Peak Limiter, Sub-Harmonic Synth, Advanced Feedback Suppression |
| Crossover | configs: 1×1, 1×2, 1×3, 1×4, 1×5, 1×6, 1×7, 1×8, 2×2, 2×3, 2×4 2×5, 2×6, 2×7, 2×8, 3×3, 3×4, 3×6, 3×7, 4×4, 4×5, 4×8 |
| Crossover Filter Type | Bessel 6, 12, 18, and 24 dB per Octave Butterworth 6, 12, 18, and 24 dB per Octave Linkwitz-Riley 12, 24, 36, and 48 dB per Octave |
| Polarity | Positive and Negative |
| Phase Control | 0 to -180 degrees in 5 degree increments |
| Output Delay Length | 1365 mSec shared between the outputs |
| Transformer | I/O: optional |
| Controls | Ethernet, RS-232, Optional dbx ZC Wall Panels |
| Power Consumption | 100V to 240V 50/60Hz, 45 Watts |
| Dimensions | 3.5″x19″x12.15″ |
| Unit Weight | 11 lbs. |
| Shipping Weight | 12.5 lbs. |