Audio Technica AT8157 foam windshield
7th March 2018

Audio Technica ATW-3171b
7th March 2018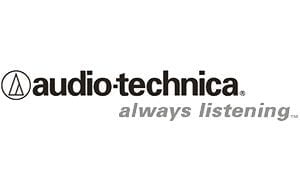 £559.00 Inc VAT
Lapel radio mic system – standard lapel mic included
UHF true diversity radio system with 1001 selectable channels
Frequency scanning and polit tone squelch.
Includes AT829cW basic cardioid lapel mic
Channel 38 operation – requires UK licence to operate
Share
Lapel radio mic system – standard lapel mic included
UHF true diversity radio system with 1001 selectable channels
Frequency scanning and polit tone squelch.
Includes AT829cW basic cardioid lapel mic
Channel 38 'U band' (606-614Mhz) is a regulated frequency range for radio mics and requires a licence.
Please contact us for information and licence purchase.
For the wireless user ready to step up to an advanced UHF system, the 3000A Series is the solution. Offered in two UHF frequency bands, the 3000A Series features Audio-Technica's Digital Tone Lock Squelch plus an easy-to-read LCD information display in each unit which provides convenient visual indications of settings and operation status. The new frequency-scan function enables automatic assignment of clear open channels.
The new ATW-R3100 receiver benefits from a newly designed high-specification front-end filtering system along with the latest Audio-Technica 1/2-wave antenna technology to maximise both simultaneous frequency use and range. Other features include 200-channel UHF True Diversity frequency-agile operation, soft-touch controls on all components, and step-through menus for setting preferences.
Features
Automatic frequency scanning for easy set-up
200 PLL-synthesized channels per band selectable via soft-touch controls on receiver and transmitter
Available in two frequency bands:
840.125 – 864.875 MHz (F Band).
795.500 – 820.000 MHz (E Band)
True Diversity operation selects the better signal from two independent receiver sections, reducing dropouts
Interference-resistant UHF band operation
Advanced digital ToneLock" squelch
Red alert light that warns of low battery power, signal loss and input overload
Transmitter battery-life fuel gauge on the receiver
Ground-lift switch
Balanced and unbalanced audio output jacks
Two receivers can be mounted side-by-side in a single 19″ rack space
ATW-T310 UniPak' transmitter includes Super Hi-Z input that provides optimum load for guitar pickups
Specifications
Operating Frequencies: UHF band
840.125 – 864.875 MHz (F Band).
795.500 – 820.000 MHz (E Band)
Number of Channels: UK: 198 – 197 EX band
Frequency Stability: ñ0.005%, Phase Lock Loop frequency control
Modulation Mode: FM
Normal Deviation: ñ10 kHz
Operating Range: 90 m (300′) typical
Operating Temperature Range: 5? C (41? F) to 45? C (113? F)
Frequency Response: 70 Hz to 15 kHz
Receiver Specifications
Receiving System: Dual independent receivers, automatic-switching diversity
Image Rejection: 60 dB nominal, 55 dB minimum
Signal-to-noise Ratio: 110 dB at 35 kHz deviation (IEC-weighted), maximum modulation 75 kHz
Total Harmonic Distortion: Sensitivity: 24 dBæV (S/N 60 dB at 5 kHz deviation, IEC-weighted)
Intermediate Frequency: 243.950 MHz, 10.7 MHz
Audio Output: Unbalanced: 50 mV (at 1 kHz, ñ5 kHz deviation, 10k ohm load)
Balanced: 32 mV (at 1 kHz, ñ5 kHz deviation, 10k ohm load)
Output Connectors: Unbalanced: 1/4″ TS ("mono") phone jack
Balanced: XLRM-type
Power Supply: PS6 230/240V AC 50Hz with supplied 13.5V, 500 mA AC adapter
Dimensions: 210.0 mm (8.27″) W x49.0 mm (1.93″) H x176.0 mm (6.93″) D
Weight: 1.1 kg (2.4 lbs)
Accessories Included: PS6 230/240V AC 50 Hz 13.5V, 500 mA AC adapter; two flexible UHF antennas; rack-mount adapters
Brand
Audio Technica