Lynx Mini Drum Multicore 20m
7th March 2018

Unicol S-3350-AD-PA
7th March 2018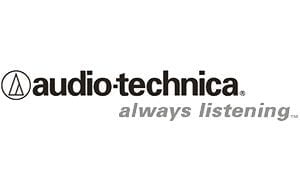 £59.00 Inc VAT
Shockmount plate with XLR
Reduces shock noise to microphone
Suspended rubber panel isolates microphone
Requires permanent fixture and soldering connection
Share
Intended for use with microphones mounted on lecterns, pulpits, conference tables and other surfaces
Suspended rubber panel isolates microphone from the mounting surface
Provides effective reduction of mechanical noise and vibration
XLRF connector mount
2 inch through hole required to be drilled for mounting on surface (see link):
http://eu.audio-technica.com/en/resources/0982c20367d465b9_shockplt.pdf
Dimensions
Width 3.07″ (78.0 mm)
Height 3.07″ (78.0 mm)
Depth 0.33″ (8.4 mm)
Weight 2.3 oz (64 grams)
AT8646QM mounting/connections:
Connect a flexible two-wire shielded cable,
such as AT8300, to the screw-terminals on
the bottom of the AT8646QM, after bringing
the cable-end up through the 2″ mounting
hole. Note that the terminal order is 1-3-2.
The terminal numbers are on the circuit board
and on the terminal strip. Connect the shield
to Terminal 1, balanced signal/phantom power
to Terminals 2 and 3. Connect the positiveŒ
signal lead to Terminal 2, in
accordance with industry convention. Make
certain that the screw-terminals are on the
bare wire strands, not the insulation, and that
there are no bare wires or loose strands that
could touch each other.
Once the wiring is complete, carefully
position the shock mount on the mounting
surface and attach it with the included
screws, or with #6 hardware. Secure the mic
cable to the bottom of the mounting
surface near the shock mount, using a cable
clamp or similar device. Leave a small loopŒ
of cable hanging freely below the shock
mount. If the cable is pulled snug, it will
bypassΠthe suspension and reduce its
effectiveness. Securing the cable also helps
protect the screw-terminal connections.
Brand
Audio Technica