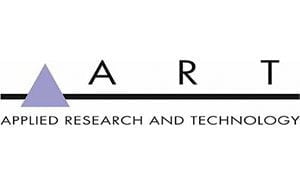 £268.00 Inc VAT
power capacity of 1800 Watts
Surge/spike protection
APF with EMI & RFI filtering
Front-mounted unswitched power outlet
Adjustable rear-mounted gooseneck light
4×4 PRO SERIES Power Distribution Systems from ART. Built on the foundation of the popular 4x4s, the PRO SERIES are durably constructed, reliable power conditioners for use in many applications. Wherever power management system is required, the 4×4 PRO SERIES provide the surge protection you need to keep your rack safe from unwanted disruption.
All PRO SERIES models have an additional internal discrete module called APF" (Advanced Power Filtering) which filters out digital and dimmer hash as well as any high frequency noise that is above the audio range. Some off-the-shelf add-on modules saturate and lose their filtering effectiveness as the load increases, but by using a high power discrete design we were able to create a filter that stays effective over the full operating range.
By using both Common Mode and Differential Mode topologies in series for the filter design we are able to block virtually all of the unwanted noise that is between the AC line and ground, and also the two sides of the AC line. This has the additional benefit of reducing ground loop problems in your system. High frequency noise currents in particular are highly attenuated in both directions so that any line noise that could be generated by one of your components is not allowed to get back into your main A.C. wiring so if you use a number of PRO SERIES Power Conditioners in your setup, you can distribute and isolate the noisy components from the sensitive components in your system. Additionally, any signals above 10kHz are filtered from the line with over 40dB of attenuation above 100kHz and beyond.
Every PRO SERIES power conditioner is designed with a power capacity of 1800 Watts, surge/spike protection, APF with EMI & RFI filtering, front-mounted unswitched power outlet and an adjustable rear-mounted gooseneck light source for bright illumination behind the rack. The spacing and alignment of the rear outlets to accommodate various size power plugs and AC adapters.
Features
• APF – Advanced Power Filtering
• Power Capacity of 1800 Watts
• Surge & Spike Protection
• EMI & RFI Filtering
• 8 Rear Outlets with Power Adapter Friendly Positioning
• One Front-mounted Unswitched Power Outlet
• Rear Mounted Gooseneck Light Source
Power Distribution Series Overview
For stage, studio and install, ART power distribution systems are the rugged and affordable choice of audio professionals everywhere.
ART power distribution systems feature a "4×4" distribution on the back of the unit — four of the eight rear outputs are 1.25 inches apart. This allows the user to plug in wide power cables and multiple wall wart devices, and still have eight total power outlets to choose from.
Each model also features a surge and spike protection system, designed to protect powered equipment from harmful electric surges and spikes. The units also have RFI and EMI filtering, a 15 amp breaker, and a total power capacity of 1800 watts. The rugged, all-steel chassis occupies 1U-rack space, and are intended for installation into standard 19″ equipment racks.
– – – – – – – – – – – –
Specifications
Power Capacity: 1800 Watts
Circuit Breaker: 15 Amp
Power Outlets: Eight Rear Outlets
Power Switch: Front Location – On/Off
Power Switch Illumination: Yes РIn OnΠPosition
Circuit Breaker: Front Location
Filtering: EMI, RFI, Common Mode Passive
Differential Mode in Series
Protection Circuit: Surge & Spike Protection
Construction: All-Steel Chassis
Light Pipes: (SP, PS only) 2 Front Pull-Out, Shock Mounted
Metering: (SP, PS only) Input Voltage
Metering: (PS only) Current Voltage