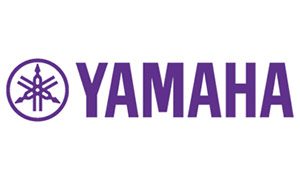 Discontinued
• 48 mono microphone/line inputs, 4 stereo inputs, and 3 Mini-YGDAI card
slots (a total of 56 mixing channels).
• 16 mix buses, LCR bus, 8 matrix channels, and 8 DCAs assignable to 16
omni outputs.
• Virtual effect and EQ rack: up to 4 simultaneous multi-effect processors;
up to 8 simultaneous 31-band graphic EQs.
• Centralogic" interface: central, logical, and intuitive.
• Dual power modes: use the built in power supply, or add an external
PW800W power supply unit (optional) for failsafe dual-supply operation.
Digital live-sound console that carries on the digital evolution from the acclaimed PM1DV2 and PM5D consoles. It includes an impressive array of advanced concepts such as the Centralogic" control interface that makes it as easy and intuitive to use as an analog console, and in-depth access management facilities that will be particularly appreciated in installations. The M7CL is familiar and comfortable to use, offering a level of convenience that overturns the preconception that "digital is difficult". A surprising range of functions that you would normally have to supply in the form of peripheral equipment is built in, and all of this is provided in a space that is dramatically less than an analog console of similar scope. The M7CL is the ideal digital mixing console for medium size live sound applications that have previously been handled by analog gear.
48 high-performance head amps onboard allow analog microphone and line signals to be directly hooked up to the console. Ideal where analog infrastructure is already installed.
M7CL-48
48 mono microphone/line inputs, 4 stereo inputs, and 3 Mini-YGDAI card slots (a total of 56 mixing channels).
16 mix buses, LCR bus, 8 matrix channels, and 8 DCAs assignable to 16 omni outputs.
Virtual effect and EQ rack: up to 4 simultaneous multi-effect processors; up to 8 simultaneous 31-band graphic EQs.
Centralogic interface: central, logical, and intuitive.
Dual power modes: use the built in power supply, or add an external PW800W power supply unit (optional) for failsafe dual-supply operation.
Yamaha's touch-panel based Centralogic interface simplifies digital operation to the point where it is actually as intuitive as analog… if not easier. All mix controls other than the individual motor faders provided for each channel can be accessed via just two displays: Overview or Selected Channel.
Overview
The Overview display ¤ the console's default display ¤ gives you a standard view of the 8 channels selected via the Centralogic navigation keys. These keys, arranged in an exact replica of the 8-channel channel groups on the console, let you instantly bring any group of 8 channels to the central controls with a single button-press. You can then touch any row of controls on the display screen to focus on them ¤ pan, or bus send, for example and adjust via the corresponding multi-function encoders immediately below the display. You should be able to perform a basic mix on the M7CL without even having to open the manual.
Selected Channel
To adjust pan for a channel, for example, simply press the channel's [SEL] key and rotate the console's physical PAN control. The same applies to preamp gain, dynamics, high-pass filter, EQ, and bus send control. Adjustments are clearly shown on the display as you make them, as is the status of all mix parameters for the currently selected channel. You can zoom in on any of the on-screen parameters for in-depth control by simply touching the parameter on the screen. When you're focused on a parameter the multi-function encoders below the display screen adjust the corresponding parameters in the display.
Virtual Rack
Just touch the RACK button on the M7CL display, and the virtual effect and EQ rack pops right up for instant, easy access. A few quick touches on the screen and you can easily patch effects or graphic EQ into any channel and output. Another touch or two and you can get right inside the effects for detailed editing. The M7CL lets you use up to 8 signal processors simultaneously ¤ normally that's up to 4 effects and 4 graphic EQ units. But since the effect units can also function as graphic EQs, you can use more EQ units if you don't need all 4 effects. Built-in effects range from ambience and echo to modulation and distortion, plus Yamaha's superlative REV-X package for some of the most natural-sounding ambience effects available anywhere. The standard 31-band graphic EQ modules are directly adjustable via physical controllers, and Flex15GEQ modules allow GEQ to be applied to up to 16 channels at once! More effect and GEQ details are provided on the following page.
VCM Effects
Version 3.0 brings a selection of previously optional VCM effects to the M7CL platform, providing truly musical performance and subtleties that simple digital simulations cannot even approach.
These compressor and EQ effects, now standard features of all Version 3 M7CL consoles, faithfully capture the unique sound and saturation of analog circuitry with VCM technology that actually models individual analog circuit components, right down to the last resistor and capacitor. All VCM effects are sonically fine-tuned by leading engineers, and feature carefully selected parameters that can be precisely controlled via a simple, refined interface.
Centralogic Navigation & Physical Controls
The 8 Centralogic faders are of the same type as the primary channel faders. Simply press the appropriate Centralogic navigation key to bring control of any group of 8 input channel faders to the Centralogic controls and Overview display. The multi-function encoders at the top of each Centalogic control strip are used to control the parameters you "focus" on by touching the appropriate area of the Overview display.
User Defined Keys
The 12 User Defined Keys can be assigned to perform a range of handy functions. You could assign one for tap-tempo input of delay times, others to jump to specific display screens, to control specified mute groups, or activate talkback, for example. An innovative User Defined Key function is "Set by SEL", with which the channel [SEL] keys perform a range of alternate functions if pressed while the assigned User Defined Key is held: reset the defaults for that channel, turn phantom power on or off, set the channel fader to nominal… and more.
Easy Channel Identification
Channel ID
Channel names and icons appear at the top and bottom of every channel in the Overview display, and by simply touching one you can select one of the preset names provided or enter your own via the convenient onscreen keyboard. There's even an excellent selection of icons you can choose from for easy visual identification of the source type.
DCA and Mute Groups
The levels of channels assigned to a DCA group are controlled from one of the console's DCA faders in the Centralogic control area. Any number of channel faders can be assigned to any of the console's 8 DCA faders. Mute grouping is another feature that can be great advantage in live sound applications. Any number of channels can be muted or unmuted via assigned User Defined Keys. Up to 8 mute groups can be specified.
Straightforward Connections & Patching
The M7CL-32 and M7CL-48 rear panels have individual balanced inputs for each of the console's input channels. All outputs are patched to the 16 OMNI OUT connectors. All you have to do is plug in your sources and output system and you're ready to mix. If you need a different routing arrangement re-routing is easily accomplished via the M7CL's straightforward digital patching interface.
SENDS ON FADER
When working on a monitor mix, touch the Sends on Fader button on the display to instantly assign the selected mix bus sends to the faders so you can visually confirm send levels and adjust them with full-length fader precision. Sends on Fader works for the matrix sends as well.
Version 3 adds new Sends on Fader functionality: press a Mix Send knob in the Sends on Fader mode to select the corresponding mix bus for speedy access to mix send levels. If you currently use User Defined Keys to jump to Sends on Faders, this new feature will free up precious User Defined Keys for even faster operation.
Sends on Fader in M7CL V3 Editor [V3]
With the Version 3.0 firmware Sends on Fader functionality is now available in the M7CL V3 Editor. This could allow a monitor engineer to use a tablet PC to remotely adjust the send level of an on-stage monitor, for example.
Monitor/Cue Level Control via Mono/Stereo Faders [V2]
You have a choice of controlling Monitor/Cue level using either the Mono or Stereo fader and the Monitor Level encoder. For many engineers the fader provides better visual level indication, for more precise, comfortable adjustment.
Bus Setup
Each of the M7CL mix buses can be quickly assigned for mono or stereo operation. Pre-EQ send is also available, and this can be an advantage when using the mix buses to feed an in-ear monitor system, for example.
Dimensions
Width 1274mm
Height 286mm
Depth 701mm
Weight 46kg
Power Requirements AC100-240V, 50/60Hz Or PW800W external power supply
Power Consumption 150W
Brand
Yamaha
DM Music Ltd are a Yamaha Commercial Audio Premier Dealer. We have been supplying Yamaha equipment for many years and regard it as one of our leading brands. If you require anything not seen below then call us on: 01582 761122