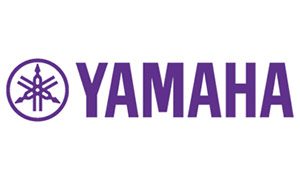 Currently Unavailable
Digital mixer – space-saving console
Dual 8-fader sections
Stand alone or cascaded to another CL
Input channels: 48 mono, 8 stereo.
Fader configuration: 8-fader left section, 8-fader Centralogic section, 2-fader master section .
Meter bridge optional.
The pursuit of perfection is ongoing and will probably never end, but along the way Yamaha has introduced a number of innovations that have become industry standards offering performance and familiarity that discerning users continue to demand. By definition, "standards" are best kept as they are. With evolutionary refinements, of course.
Yamaha CL series digital mixing consoles represent a new level of refinement. They offer an evolved experience in accessible mixing, plus sonic purity with sound shaping capabilities that will give the most imaginative engineer unprecedented creative freedom. The CL series embodies the leading standards in live sound in their most advanced, most expressive form.
Main Features
Every engineer, artist, and audience agrees that sound quality is the bottom line. That's a given. Through thorough analysis, review, and refinement of every detail of the circuitry and technology used, Yamaha CL series consoles deliver naturally superior sound plus a comprehensive range of "coloring" options that give the sonic craftsmen who will use them extraordinary creative freedom. The signal processors provided are plentiful and of the highest quality, including extraordinary Portico 5033/5043 EQ and compressor devices that bring Yamaha VCM technology together with the legendary talents of Rupert Neve. The platform is pure and natural, so the engineer can create and deliver the ideal sound.
A truly useful sound reinforcement console is one that can keep pace with the rapidly and dramatically changing demands of live sound applications. Efficient, intuitive operation is essential. Yamaha's acclaimed Centralogic concept is the core of a refined user interface that offers a new, unprecedented level of operating efficiency in the CL series, from visual feedback right down to the form and feel of the faders and controls. The CL consoles are also ready for seamlessly integrated remote control and offline editing via an Apple iPad® or other computer. Control is familiar and intuitive, while at the same time offering extensive freedom.
Scalable, versatile network capabilities.
Network capabilities are rapidly becoming fundamental and indispensable in today's fast-paced world of digital live sound. CL series consoles feature separate console and I/O rack components that communicate via the Dante™ network audio protocol, allowing fast, efficient design and deployment of capable systems from the most basic to the dazzlingly complex. The ability to add Lake® processing via expansion slots also adds to the system's versatility and adaptability to the widest range of mixing needs.
The full impact of the most advanced digital audio technology available has been applied throughout the CL series to deliver natural sound that provides a perfect foundation for the artist's and engineer's imagination. This type of sonic quality cannot be realized through specifications alone. Repeated listening evaluations and refinements by some of the most reliable ears and respected minds in the business are an indispensable part of the process. The CL series digital mixing consoles are proof that the time and effort involved have been well spent.
The Sound Is In the Details
The challenge begins right from the console's inputs. In order to achieve the required level of sound quality, individual components, power supply, grounding, circuit layout, mechanical construction, and countless other details of the initial input stages must be selected and designed with the utmost care. Listening evaluation becomes an important part of the development process right from this first stage as well. Changing even a single electronic component can alter the sound in unexpected ways, and the tiniest variations must be noted and evaluated as development proceeds. Extreme measures have been taken to maximize AD and DA conversion performance as well, right down to making detailed spectral analyses of the AD/DA master clock and adjusting the FPGA clock signal routing so that the most natural, musical sound is achieved. Another critical part of any audio system is the power supply. Of course the capacity of the supply is important, but so are the types of capacitors used, and the grounding must be engineered to ensure the lowest possible impedance. The resultant sound is an eminently natural representation of the input signal, providing an ideal foundation for processing and effects that will lead to the final, polished sound.
Prodigious Quality & Creative Potential
In creating the best possible sound for a profusion of venues and artist requirements, sound engineers draw on their experience and imagination to make a multitude of practical as well as creative decisions. The engineer's primary hands-on tool, the mixing console, must be able to accommodate them all. Of course the bottom line is sound quality, and this is just one of the areas in which the CL series consoles excel. They also feature some of the most advanced analog circuitry modeling technology available to add unprecedented character and shape to the sound as needed, while maintaining the utmost sonic quality.
A Digital Approach to Acclaimed Analog Quality
Rupert Neve is a legend. His contributions to the fields of audio recording and production began at the dawn of the era and continue to this day in the form of microphone preamplifiers, equalizers, compressors, and mixing consoles that are the gold standards of professional audio.
Clearly Mr. Neve is very serious about his sound, so it's an honor that he and his company, Rupert Neve Designs, have officially recognized Yamaha's original VCM (Virtual Circuitry Modeling) technology as being the first of its kind that is capable of accurately modeling the rich, expressive analog sound they have championed for so long. With VCM technology, digital audio is at last capable of matching analog designs for sonic quality.
VCM, developed by Toshi Kunimoto ("Dr. K") and his team at Yamaha's innovative "K's Lab" division, is a circuit modeling concept that effectively simulates the most detailed characteristics of individual circuit components, right down to capacitors and resistors, resulting in astonishingly realistic circuit simulations that easily outclass conventional digital simulations. But accuracy isn't the only consideration, musicality is essential as well, and VCM modeling delivers both.
The CL series consoles come equipped with VCM models of the renowned Neve Portico 5033 equalizer and Portico 5043 compressor/limiter, both developed through close cooperation with Rupert Neve Designs. A valuable range of other VCM equalizers, compressors, and studio-quality effects is also included. You will hear the difference.
Also see the CL series features here
General specifications
CL1
Sampling frequency rate
Internal
44.1kHz / 48kHz
External
44.1kHz: 4.1667%, 0.1%, -0.1%, -4.0% (±200ppm), 48kHz: 4.1667%, 0.1%, -0.1%, -4.0% (±200ppm)
Signal delay
Less than 2.5ms, OMNI IN to OMNI OUT, Fs=48kHz
Fader
100mm motorized, Resolution=1024steps, 10dB to -138dB, -∞dB all faders
Frequency response
0.5, -1.5dB 20Hz-20kHz, refer to 4dBu output @1kHz, OMNI IN to OMNI OUT
Total harmonic distortion
Less than 0.05% 20Hz-20kHz@ 4dBu into 600Ω, OMNI IN to OMNI OUT, Input Gain = Min.
Hum & Noise
-128dBu typ., Equivalent Input Noise, Input Gain=Max., -88dBu, Residual output noise, ST master off
Dynamic range
112dB typ.: DA Converter / 108dB typ.: OMNI IN to OMNI OUT, Input Gain = Min.
Crosstalk
-100dB*1, adjacent OMNI IN/OMNI OUT channels, Input Gain = Min.
Power requirements
US/Canada: 120V 60Hz, Japan: 100V 50/60Hz, China: 110-240V 50/60Hz, Korea: 220V 60Hz, Other: 110-240V 50/60Hz
Power consumption
170W: Internal Power Supply / 200W: Simultaneous use of Internal PSU and External PW800W
Dimensions
W
648mm (25 5/8in)
H
299mm (11 3/4in)
D
667mm (26 1/4in)
Net weight
24kg (52.9lb)
Others
Temperature Range: Operating temperature range: 0 – 40°C, Storage temperature range: -20 – 60°C
*1 Crosstalk is measured with a 30dB/octave filter @22kHz
*2 Excluded MBCL optional meter bridge.
*3 Total Harmonic Distortion is measured with 18dB/octave filter @80kHz
*4 Hum & Noise are measured with A-Weight filter.
Analog input characteristics
Input Terminals
GAIN
Actual Load
Impedance
For use with nominal
Input level
Connector
Sensitivity*¹
Nominal
Max. before clip
OMNI IN 1-8
66dB
7.5kΩ
50-600Ω Mics &
600Ω Lines
-82dBu (61.6μV)
-62dBu (0.616mV)
-42dBu (6.16mV)
XLR3-31 type (Balanced)*²
-6dB
-10dBu (245mV)
10dBu (2.45V)
30dBu (24.5V)
TALKBACK
64dB
10kΩ
50-600Ω Mics &
600Ω Lines
-70dBu (0.245mV)
-60dBu (0.775mV)
-40dBu (7.75mV)
XLR3-31 type(Balanced)*²
20dB
-26dBu (38.8mV)
-16dBu (0.123V)
4dBu (1.23V)
*1. Sensitivity is the lowest level that will produce an output of 4dBu(1.23V) or the nominal output level when the unit is set to maximum gain.(all faders and level controls are maximum position.)
*2. XLR-3-31 type connectors are balanced..(1=GND, 2=HOT, 3=COLD)
*3. In these specifications, 0dBu = 0.775 Vrms.
*4. All input AD converters are 24bit linear, 128times oversampling.
*5. 48V DC ( phantom power ) is supplied to OMNI IN (1-8) and TALKBACK XLR type connectors via each individual software controlled switches.
Analog output characteristics
Output Terminals
Actual Source
Impedance
For Use With
Nominal
GAIN SW*5
Output Level
Connector
Nominal
Max. before clip
OMNI OUT 1-8
75Ω
600Ω Lines
24dB (default)
4dBu (1.23 V)
24dBu (12.3 V)
XLR-3-32 type(Balanced)*1
18dB
-2dBu (616mV)
18dBu (6.16V)
PHONES
15Ω
8Ω Phones
–
75mW*6
150mW
Stereo Phone Jack (TRS) (Unbalanced)*2
40Ω Phones
–
65mW*6
150mW
*1. XLR-3-32 type connectors are balanced.( 1=GND, 2=HOT, 3=COLD )
*2. PHONES stereo phone jack is unbalanced.( Tip=LEFT, Ring=RIGHT, Sleeve=GND )
*3. In these specifications, 0dBu = 0.775 Vrms.
*4. All output DA converters are 24bit, 128times oversampling.
*5. There are switches inside the body to preset the maximum output level.
*6. The position of the level control is 10dB lowered from Max.
Digital Input & Output Characteristics
| Terminal | Format | Data length | Level | Audio | Connector |
| --- | --- | --- | --- | --- | --- |
| Primary/Secondary | Dante | 24bit or 32bit | 1000Base-T | 64ch Input/64ch Output @48kHz | etherCON Cat5e |
Digital Output Characteristics
Terminal
Format
Data length
Level
Connector
DIGITAL OUT
AES/EBU
AES/EBU Professional Use
24bit
RS422
XLR-3-32 type (Balanced)*1
*1. XLR-3-32 type connectors are balanced. (1=GND, 2=HOT, 3=COLD)
I/O Slot (1-3) Characteristics
Each I/O Slot accepts a Mini-YGDAI card. Only Slot1 has a serial interface.
Control I/O characteristics
Terminal
Format
Level
Connector
MIDI
IN
MIDI
–
DIN Connector 5P
OUT
MIDI
–
DIN Connector 5P
WORD CLOCK
IN
–
TTL/75Ω terminated
BNC Connector
OUT
–
TTL/75Ω
BNC Connector
GPI (5IN/5OUT)
–
–
D-Sub Connector 15P (Female) *1
NETWORK
IEEE802.3
10BASE-T/100Base-TX/
RJ-45
LAMP (CL5=3, CL3=2, CL1=1)
–
0V – 12V
XLR-4-31 type *2
USB HOST
USB 2.0
–
USB A Connector (Female)-
Meter Bridge (CL3/CL1 only)
–
–
D-Sub Connector 9P (Female)-
*1. Input pins: Internal TTL-level pull-up resistors provided (47kΩ). Output pins: Open-drain output (Vmax = 12V, max. sink current/pin = 75mA) Power pins: Output voltage Vp = 5V, max. output current Imax = 300mA
*2. Pin 4 = 12V, Pin 3 = GND, lamp rating 5W. Software voltage control.
Brand
Yamaha
DM Music Ltd are a Yamaha Commercial Audio Premier Dealer. We have been supplying Yamaha equipment for many years and regard it as one of our leading brands. If you require anything not seen below then call us on: 01582 761122