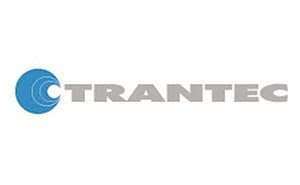 Discontinued
Hand held dynamic radio mic system
True Diverstiy radio reception
4 selectable UHF frequencies in Chan 70
Also available for Chan 38
Single 9V battery operation
The Trantec S4.16 UHF system boasts a multi-function receiver, 16 selectable frequencies and the latest PLL quartz tuning technology, making it the ultimate choice when looking for a product that will address your demands now, and into the future.
The S4.16 has 16 selectable frequencies incorporating the existing 4 licence free Channel 70 frequencies, already being used in the S4.4, allowing the user to operate up to 12 frequencies together intermodulation free.
The S4.16 has a host of additional features including LEDs on the receiver showing Power On, AF Peak level, RF Level and Diversity Channel A or B. In addition, the diversity operation receivers have rear mounted detachable antennae and variable gain jack plug output.
The receiver has detachable antennae, allowing remote placement and the use of antenna distribution units for larger sets.
The S4.16 system is available in Lapel and headset versions, which can be switched for use with a musical instrument, plus a Handheld with a dynamic or condenser capsule.
All S4.16 systems are supplied with antenna, battery, instrument lead and power supply.
S4.16RX-EA RECEIVER
RF Frequency Range: 606-614MHz (G3), 854-865MHz (EA)
16 Channel Capability
Audio Frequency Response: Handheld 80Hz-16kHz ( /-3dB), Belt pack 60Hz-16kHz ( /-3dB)
Audio S/N Ratio: >96dBA
Audio output: Variable to 10dBu via unbalanced 1/4″ mono jack, 16 dBu via balanced XLR 3F
Display: 4 position RF bar graph, AF Peak (Overload), Diversity A/B
DC Input: 12V, 100mA
Dimensions: 35 x 213 x 98mm
Weight: Approx 580g
S4.16HTX-EA TRANSMITTER
16 Channel Capability
Controls: Frequency select and On/Off switch
Indicator: Battery status LED
S4.16 HDX mic – High quality cardioid dynamic head
Operating voltage 9v @ <50mA
Operating time approx 10 hours
Power Output: Max 10mW
Dimensions: 280 x 50 max (including grille)
Weight: 210g
Fully meets with requirements of ETSI 300-422/455 FCC part 74h
Brand
Trantec