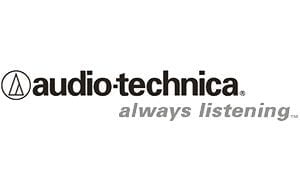 £315.00 Inc VAT
Digital wireless hand held dynamic radio mic system
'System 10'
Operates in 2.4GHz band (no licence required)
Run up to 8 systems simultaneously
Operating range up to 30m
Economical and easy to use
Perfect for a wide range of applications – houses of worship, singers and guitar players, karaoke, corporate/presentation etc – the System 10 wireless offers reliability and ease of use at an economical price point, along with features and functions comparable to those of systems costing considerably more.
Operating in the 2.4 GHz range, immune to TV and DTV interference, System 10 makes frequency hunting a thing of the past. System 10 offers amazingly accurate sound and extremely easy operation with instantaneous channel selection, sync and set-up. Up to eight channels may be used together without any frequency coordination problems or group selection issues. System 10 receivers and transmitters offer an easy-to-read digital ID display.
System 10 wireless ensures clear communications by providing three levels of diversity assurance: frequency, time, and space. Frequency Diversity sends the signal on two dynamically allocated frequencies for interference-free communication. Time Diversity sends the signal in multiple time slots to maximize immunity to multipath interference. Finally, Space Diversity uses two antennas on each transmitter and receiver to maximize signal integrity.
The single-channel System 10 includes the ATW-R1100 single-channel receiver and either a body-pack transmitter or handheld microphone/ transmitter. The ATW-R1100 is a diversity digital receiver offering volume control along with AF Peak and Pair indicator lights.
Operating range up to 30m
Overall System
Operating Frequencies: 2.4 GHz ISM band
Dynamic Range: >109 dB (A-weighted), typical
Total Harmonic Distortion: <0.05% typical
Operating Range: 30 m (100′) typical Open range environment with no interfering signals
Operating Temperature Range: 0° C to 40° C (32° F to 104° F) Battery performance may be reduced at very low temperatures
Frequency Response: 20 Hz to 20 kHz Depending on microphone type
Receiver Specifications
Receiving System: Diversity (frequency/time/space)
Maximum Output Level: XLR, balanced: 0 dBV 1/4″ (6.3 mm), unbalanced: 6 dBV
Power Supply: 100-240V AC (50/60 Hz) to 12V DC .5A (center positive) switched mode external power supply
Dimensions: 190.0 mm (7.48″) W x 46.2 mm (1.82″) H x 128.5 mm (5.06″) D
Net Weight: 290 grams (10.2 oz)
Accessory Included: Power supply
Handheld Transmitter
Rf Power Output High: 30mW; Low: 10mW, nominal
Spurious Emissions: According to National Regulations
Batteries: Two 1.5V AA not included
Battery Life: >7 hours (alkaline) Depending on battery type and use pattern
Dimensions: 254.8 mm (10.03″) long, 50.0 mm (1.97″) diameter
Net Weight: 280 grams (9.9 oz) without batteries
Accessory Included: AT8456a Quiet-Flex™ stand clamp
Brand
Audio Technica