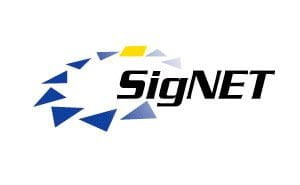 £175.00 Inc VAT
All in one system
Freestanding portable design
Simple to operate
Portable and robust
Internal batteries
Built in cut off timer
Coverage 1 – 2m sq
Min 4 year manufacturer warranty*
All in one system
Freestanding portable design
Simple to operate
Portable and robust
Internal batteries
Built in cut off timer
Coverage 1 – 2m sq
Min 4 year manufacturer warranty*
The SigNET PL1/K1 is an induction loop kit that can be used in schools, shops, nursing homes, leisure centres, hotels, banks, GP surgeries, reception desks, meeting rooms, counters, ticket booths, as well as many other private, public or civil applications. It is an ideal device to ensure your environment meets the standards laid out by the DDA.
Picture shows the product and how it can be used across a desk.
Made from durable ABS plastic the unit is lightweight and tough enough to be transported and an integral battery allows the unit to be used in most environments. It will cover an area of 1 to 2m2 and uses an integral mic to pick up speech and conversations (however an external microphone may be added if required).
Built-in cut off timer automatically shuts down the system after 10, 30 and 60 minutes if the unit is not being used, helping maintain the battery life for prolonged use.
Features
All in one system
Freestanding design
Simple to operate
Portable and robust
Internal batteries
Built in cut off timer
Coverage 1 – 2m2
The rear of the amplifier includes shortform user instructions detailing how the system works.
*Manufacturer warranty – Signet offer a 5 year product warranty from the date of manufacture so generally this will offer a minimum of 4 years warranty to customer.
Coverage, 1m operating range at 1KHz providing an AFILS field strength of >100mA/m
Battery internal 12v VRSLA battery (valve regulated sealed lead acid)
Distortion, Internal microphone 0.5m of optimum operating distance
Remote mic socket, 3.5mm jack (disables internal MIC when inserted)
Automatic shut off, set to 10 mins, user adjustable to 30 or 60mins
Frequency response 100Hz~5KHz
Compressor – fully automatic up to 5:1 max
Indicators, power on, input level, charging required and charging in progress
Dimensions 250(w)x300(h)x100(d)mm
Weight 1.7kg approx inc battery
Brand
Signet