Sennheiser XSW 1-ME3
7th March 2018

Sennheiser XSW 2-ME2
7th March 2018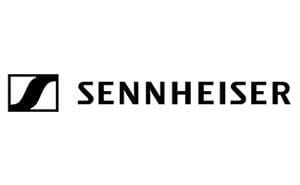 £209.00 Inc VAT
Compact bodypack transmitter, rugged instrument cable
Antenna-switching diversity reception
Integrated antennas
Automatic frequency management and synchronization via remote channel for easy setup
Selectable UHF frequencies within a large bandwidth
Up to 10 compatible channels
Share
Amplify your tunes. Go for XS WIRLESS 1 and rely on a solid wireless transmission with up to 10 compatible channels in a stable UHF band.
The XS WIRELESS 1 INSTRUMENT SET is an easy to use all-inone wireless system for guitarists and bassists, excellent for live sound.
The set includes an intuitive stationary receiver for quick set-up and hassle-free handling, as well as a compact bodypack transmitter and a robust instrument cable.
FEATURES
Compact bodypack transmitter, rugged instrument cable
Antenna-switching diversity reception
Integrated antennas
Automatic frequency management and synchronization via remote channel for easy setup
Selectable UHF frequencies within a large bandwidth
Up to 10 compatible channels
WHAT'S IN THE BOX?
1 receiver EM-XSW 1
1 bodypack transmitter SK-XSW
1 instrument cable Cl1
1 power supply NT 12-5 CW
2 AA batteries
Dimensions
Receiver: approx. 200 x 42 x 127 mm
Bodypack transmitter: approx. 71 x 96 x 28 mm
THD, total harmonic distortion ≤ 0.9%
Weight approx. 340g (receiver), approx. 95g (transmitter)
Signal-to-noise ratio ≥ 103 dBA
RF output power 10 mW
Switching bandwidth up to 24 MHz
Operating time approx. 10 hrs
Modulation Wideband FM
Power supply Receiver: 12 V DC nom. / 300 mA
Transmitter: 2 AA size batteries, 1.5 V
Output voltage 1/4" (6.3 mm) jack socket (unbalanced): 6 dBu, XLR socket (balanced): 12 dBu
Housing Rugged ABS housing
Frequency 8 frequency banks, each with up to 10 factory-preset channels
Frequency range A: 548-572 MHz, GB: 606-630 MHz
B: 614-638 MHz
C: 766-790 MHz
D: 794-806 MHz
E: 821-832 MHz, 863-865 MHz
K: 925-937.5 MHz
Sensitivity < 3 μV at 52 dB(A)rms S/N
SPL for peak deviation 130 dB
Squelch adjustable from 3 dBμV to 28 dBμV (combined with pilot tone)
Synchronization 2.4 GHz, Low Power OQPSK (only active during synchronization)
Input sensitivity 1.5 mV / Pa
AF frequency response Receiver: 50 to 16,000 Hz (–3 dB)
Adjustment Range Transmitter 0 to -30 dB, adjustable in 10 dB steps
Audio adjustment range 45 dB, adjustable in 5-dB steps
Line / Mic level 20 dB, switchable
Temperature Range operation: 0°C to 40°C, storage: –20°C to 70°C
Receiver Principle double superheterodyne
Diversity principle Antenna switching diversity via internal antennas
Brand
Sennheiser
DM Music Ltd are a Sennheiser Professional Audio Premium Partner. We have been supplying Sennheiser equipment for many years and regard it as our leading microphone brand.
If you require anything not seen below then call us on:
01582 761122
---