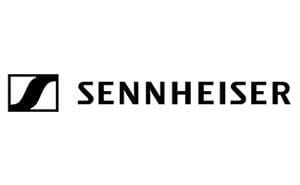 Discontinued
For Sennheiser G4 (and G1, G2 & G3), XSW radio mic systems
Replaces NT2-1 & NT 2-3 PSU UK mains plug

FOR NEW EQUIVALENT SEE: Sennheiser NT 12-5-CW
12V, 400 mA for Sennheiser EW and XS Series Radio Mic Receivers.
Sennheiser NT2-3 CW power supply features UK mains connections and is designed for use with the Sennheiser EM100 G3, EM300 G3, EM500 G3 and SR300 G3 receivers. Sennheiser NT2-3 CW is supplied complete with a clip on 3-pin UK mains adapter.
NT2-3 CW is also compatible with the older EM100/EM300/EM500/SR300 G1, G2, G3 & G4 receivers from Sennheiser. It is also suited to the XS wireless range.
Brand
Sennheiser
DM Music Ltd are a Sennheiser Professional Audio Premium Partner. We have been supplying Sennheiser equipment for many years and regard it as our leading microphone brand. If you require anything not seen below then call us on: 01582 761122
---