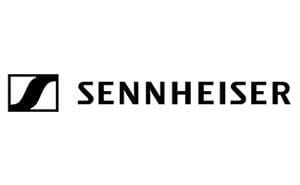 Discontinued
Wireless Headworn Microphone
Evolution wireless D1 Headmic-Set with ME 3-II headmic for live stage use.
Bodypack transmitter
Headset with cardioid characteristics
Robust metal housing
9.5" rack-mount receiver
Clear OLED display
Including transport case, power supply unit, antennas, battery compartment and batteries
Ease of use, outstanding live sound and extremely robust radio transmission make the new digital evolution wireless D1radio microphone system the perfect tool for ambitious bands and artists of all genres. Intuitive menu navigation on the large, high-contrast OLED display makes it easier than ever to use. evolution wireless D1 has a global application, with frequencies that can be used in virtually any country without need for registration or additional costs.
Wireless link protection
Evolution wireless D1 independently chooses the best transmission frequency, automatically and imperceptibly selecting a free frequency before any unwanted interference can be heard. So the system can also work securely in environments with WLAN and Bluetooth. Up to 15 channels can run simultaneously under ideal conditions.
Ease of use
Artists want to concentrate on their performance — not on technical configurations.
Evolution wireless D1 transfers all the settings you need automatically and ensures perfect results — stress free.
Perfect live sound
Evolution wireless D1 uses the state-of-the-art aptX Live ® audio codec for outstanding sound quality across the entire frequency range and with minimal latency. With the interchangeable microphone capsules from the renowned evolution 800 and 900 series, there is no comprise on high-quality sound.
Licence free — worldwide
Evolution wireless D1 uses the 2.4 GHz band for radio transmission virtually anywhere in the world, without registration.
Remote control
You can manage and monitor the entire system with the D1 Remote Control app. Access to output level, audio effects and much more all help to make the system extremely comfortable to use.
Transmitter power supply
The transmitter also has a battery compartment for 2 x 1.5 V AA batteries, providing power for 6 hours of continuous use. Optional Li-ion battery packs make the already excellent evolution D1 performance even better. Runtime increases to an impressive 11 hours. The batteries are easily charged, either in the CHG 2 system charger or using any USB power source, including the one in the car on the way to the gig.
Lightweight and robust: headset microphone for excellent speech intelligibility
Up to 15 compatible channels (under optimal conditions) in license-free 2.4 GHz band
Automatic frequency management
Prevents interference: Intelligent channel back-up allows co-existence with Wi-Fi & Bluetooth
Audio effects: equalizer, de-esser, automatic gain control
iOS & Android app for remote control and monitoring of the system
Sturdy metal housing
System
RF frequency range 2,400 to 2,483.5 MHz
Dynamic range > 135 dB (A)
THD, total harmonic distortion typ. < 0,1 %
Audio sampling 24 bit/48 kHz
Signal-to-noise ratio ≥ 105 dB (A)
Modulation GFSK with back channel
Transmission method TDMA, time diversity, frequency diversity, fast switching antenna diversity
Latency 3.9 ms
Audio codec APT-X Live
Operating temperature Operation: – 10 °C to 55 °C
Storage temperature Storage: – 20 °C to 70 °C (The temperature range is influenced by the battery characteristics)
Frequency response 20 to 20.000 Hz
EM D1
Latency multi-frequency targets
RF sensitivity <-90 dBm
RF output power back channel 10 mW/100 mW (country-specific)
Audio output Mic/line level switch –24 dB/0 dB, XLR, balanced max 18 dBu, Jack, unbalanced/balanced max 12 dBu/max 18 dBu
Low-cut filter –3 dB at 120 Hz
Equalizer 7-band graphic equalizer
Automatic gain control (AGC) compression/expansion with automatic make-up gain function
Display OLED
Connection XLR/¼" (6.3 mm) jack
Antenna connector 2 x Rev-SMA
Network socket RJ45
Network protocol Media Control Protocol, TCP/IP IPv4 (DHCP, Manual)/IPv6
Power supply 12 V DC hollow jack
Current consumption 350 mA
Weight approx. 824 g
ME 3 II
Microphone pre-polarized condenser
Sensitivity 1.6 mV/Pa
Pick-up pattern cardioid
Max. sound pressure level 150 dB SPL
What's in the box?
EM-D1 rackmount receiver
SK-D1 bodypack transmitter
ME 3-II headset microphone
NT-12 power supply
Transport Case
User Manual
Brand
Sennheiser
DM Music Ltd are a Sennheiser Professional Audio Premium Partner. We have been supplying Sennheiser equipment for many years and regard it as our leading microphone brand.
If you require anything not seen below then call us on:
01582 761122
---