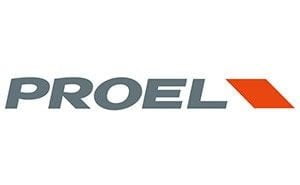 Call for price
Compact 10-channel 2-bus mixer
The new Mi Series has been created by PROEL in order to off er very compact mixers with a high input density and a superior audio quality at a very affordable price.
The series includes 3 models with 6, 10 and 12 channels, featuring in a very compact package a high number of inputs and a full set of intelligent functions, able to satisfy most of the sound reinforcement applications.
Designed and engineered in Italy by PROEL R&D, Mi mixers are hosted in an ultra-rugged stylish metal case, providing extended durability for a stage-proof use.
With respectively 10 and 12 inputs, Mi10 and Mi12 feature one of the fi nest digital eff ects of its class, the PROEL 24bit PROFEX DSP, providing 256 studio-grade presets (including mono and stereo TAP DELAY and TAP DELAY REVERB) with a convenient LCD display for the eff ect selection.
System type: Compact 10-channel 2-bus mixer
Input Connectors:
Mic Input: Balanced XLR-F
Line Input: Balanced JACK
Input Sensitivity:
MONO INPUT CHANNEL – Mic Input: from -10 to -50 dB
MONO INPUT CHANNEL – Line Input: from 20 to -40 dB
STEREO INPUT CHANNEL – Line Input: 4 / -10 dB
Input Impedance:
MONO INPUT CHANNEL – Mic Input: 2 Kohm
MONO INPUT CHANNEL – Line Input:10 Kohm
STEREO INPUT CHANNEL – Line Input: 10 Kohm
Output Connectors: Unbalanced JACK
Output Levels: Maximum level all outputs: 22 dBu
Headphones output impedance: 32 ohm
Mono Input channel equalization:
HIGH (shelving): ±15 dB @ 12KHz
MID (peaking): ±15 dB @ 2.5KHz
LOW (shelving): ±15 dB @ 80Hz
Effects: 256 (16 presets x 16 variations): HALL, ROOM, VOCAL and PLATE reverbs STEREO and MONO TAP DELAY REV DELAY, REV TAP DELAY, REV CHORUS
Crosstalk (meas. at 1 KHz): > 82 dBu
HUM & Noise unweighted: < -93 dBu
THD Noise at 4dB, 1kHz: < 0,008 %
Power Supply: 18 VAC 500 mA (use only supplied AC/AC ADAPTER)
Power consumption: 32 W
Weight:1.5 lb
Dimensions (W x H x D): 200x266x60 mm
Brand
Proel