Australian Monitor MX82
7th March 2018
HK Audio Lucas Nano 600
7th March 2018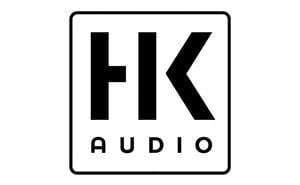 Discontinued
Probably the world's smallest and lightest mulit optional sound system
Versatile: Configures as a mono PA, a 2.1 setup or a double stereo set with twin satellites
2 satellites with 3.5′ broadband woofers for excellent speech intelligibility
230 W power amp
120 dB max. SPL
Low-ranging bass down to 44 Hz
Satellite transport bay inside the subwoofer enclosure
Weighs just 10.3 kg and leaves a very small footprint
Several optional add-ons
Share
LUCAS Nano 300 is the go-to rig for an impromptu jam session with an acoustic guitar and vocals, a champagne reception in a lobby, and a backyard cookout to catch the World Cup final with all your friends. It travels light in one hand and practically disappears once it's set up.
A keyboard, mic, acoustic guitar, and an MP3 or CD player can be plugged straight in, so you'll rarely need an external mixer. Link mode connects two NANO 300s to create a powerful twin stereo set. The two mixers are linked to put twice as many channels at your fingertips. LUCAS NANO 300 turns every a party into a performance!
LUCAS NANO 300 offers a wide range of ports for nearly every conceivable source from keyboard, mixer, microphone and acoustic guitar to an MP3 or CD player.
Two Lucas Nano 300s can be doubled up to create a more powerful stereo system. The two mixers communicate via the link cable, giving you twice the output power and number of input channels.
Model Satellite Double
Mid/high unit dispersion pattern, horizontal/vertical 60° x 40°
Max SPL peak 120 dB
Output power system 70 W @ 4 Ohm
Frequency response 190 Hz – 20 kHz
Maximum SPL, @ 10% THD 116 dB
Dimensions (WxHxD) 13 x 26 x 11,5 cm
Weight 2 kg
Model Subwoofer
Max SPL peak 118 dB
Output power system 160 W @ 2 Ohm
Frequency response 44 Hz – fx
Maximum SPL, @ 10% THD 116 dB
Dimensions (WxHxD) 30 x 39 x 42 cm
Weight 8,3 kg
Model Satellite Single
Mid/high unit dispersion pattern, horizontal/vertical 60° x 40°
Max SPL peak 116 dB
Output power system 35 W @ 8 Ohm
Frequency response 190 Hz – 20 kHz
Maximum SPL, @ 10% THD 112 dB
Dimensions (WxHxD) 13 x 13 x 11,5 cm
Weight 1 kg
Brand
HK Audio