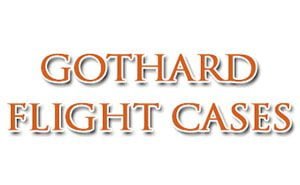 Call For Price
Semi-Flight 12U rack case with top mounting, tiltable mixer space (Mixer space: 19″/48cm wide by 16.5″/41cm front to back depth).
An all in one solution for storage and transport of Front of House equipment. Combine mixer, amps, effects and other outboard gear together in one rack case. Once all wired in these make for a quick setup, with the advantages space saving and protection for all your equipment. Semi-Flight specs: Tough black textured vinyl exterior
Aluminium trim
Metal corners
Stop hinges
Metal catches
Metal Handles Other options available include Full Flight spec, 100mm wheels/casters, bespoke sizes and colour options. Please call DM Music for details.