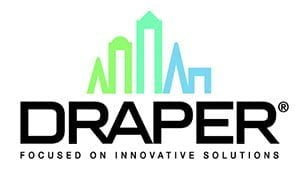 Call for price
10′ Diag / 230cm (W) x 169cm (H) / (91″ x 67″) – Video Format (4:3)
Rear projection surface
Video Format (4:3)
Folding projector screen
System includes surface, legs frame AND wheeled ABS carry case.
Solid construction with a simple snap together system for easy setup and long life
10′ Diag / 230cm (W) x 169cm (H) / (91″ x 67″) – Video Format (4:3)
This complete REAR projection screen with case is a very hand, portable system, ideal if you need to hide the projector behind the screen.
Rear projection surface (no front projection surface included)
Video Format (4:3)
Folding projector screen
System includes surface, legs frame AND wheeled ABS carry case.
Solid construction with a simple snap together system for easy setup and long life
A lightweight and simple solution – Perfect for the church that has to set-up every week.
ABS case suitable to fit in most cars (approx 5ft long)
Front projection surfaces available to fit this frame – these will then also fit into the ABS case with the existing projection surface.
Draper Ultimate Folding Screen.
The world 's most precisely manufactured folding screen
The Ultimate Folding Screen is the first screen manufactured with 100%CNC (Computer Numerical Controlled) components and assembly.The tubing is CNC machined, surfaces and borders are CNC cut; even rivet and snap holes are CNC placed.No competitive product meets this standard.
The new Lock & Load latch (patent pending) is designed for ease of operation and maximum life. Lock & Load latches bite down when the surface is attached, making the frame extremely rigid. Latch parts are internal for better protection, and they completely fill the tube for superior strength. Combine these advantages with clear anodized 3 cm (1.25 .)x .070 wall aluminum tubing and you've got the precision and stability that allows Draper to offer the Ultimate Folding Screen in sizes through 386 cm x 508 cm
Carrying Case – The Ultimate Folding Screen comes packed in Draper's heavy-duty, moulded polyethylene, carrying case. Each case has two wheels. The handles are molded into each end of the case.Lid handle is steel with a rubber grip and recessed into an inset. Lid is secured with two adjustable straps.
Couple these advantages with clear anodized 1.25″ x .070 wall aluminum tubing and you've got the precision and stability that allows Draper to offer the Ultimate Folding Screen in sizes through 12′ x 16′.
All surfaces—front and rear—have square corners.
Borders are electronically welded using a new PVC material that provides straighter, cleaner edges.
Standard Legs support the Ultimate Folding Screen in a vertical position. The screen may also be tilted for keystone elimination using the Heavy-Duty Legs which offer extra stability with an adjustable gusset.
Legs can adjust in 6″ increments up to 48″ from the floor
The Ultimate Folding Screen comes packed in Draper's heavy-duty, molded polyethylene wheeled carrying case.
Warranted for one year against defects in materials and workmanship.
Patent Pending
Aspect Ratio: 4:3
Viewable Area: 230cm x 169cm (91″ x 67″)
Overall Size: 244cm x 183cm (8ft x 6ft)
Diagonal: 120″
Screentype: PORTABLE
Style: SELF SUPPORT
Material: CineFlex Rear
Legs: Standard
Case: INCLUDED