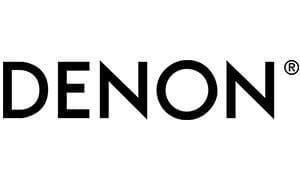 £99.00 Inc VAT
The DN-200BR adds Bluetooth support to your existing system. It receives SBC, MP3, AAC and aptX data via Bluetooth and sends it to your system. On the output side, both XLR and jack are available for direct connection to mixers or amplifiers.
Denon Professional's Solution Series is designed to be the best friend of audio contractors. Its speciality is solving audio challenges easily and inexpensively by getting a signal to a place that would be otherwise difficult or inconvenient. Simple to install, configure and operate, the Solution Series products belong in the toolbox of every audio installer.
With countless Bluetooth-enabled audio sources roaming the planet, the DN-200BR interfaces them all with a professional audio system for sound reinforcement applications. It receives Bluetooth signals wirelessly and then routes the audio to balanced XLR or ¼-inch outputs for integration with mixers and amplification systems. Its Bluetooth Pairing mode ensures a secure connection.
Adds Bluetooth to any audio system
Balanced XLR and unbalanced 1/4-inch audio outputs
Up to 33m (100 ft) range
Discreet, robust build quality that can mount nearly anywhere
Audio Specification
Frequency response: 20 Hz – 20 KHz (+1 dBu)
Signal-to-Noise Ratio: > 75 dB
THD: < 0.01%
Bluetooth Specifications
Version: 2.1 + Enhanced Data Rate (EDR)
Maximum Receiver Power: Class 2, 4 dBm
Receiver Frequency: 2.4 GHz – 2.480 GHz
Receiver Range: Up to 82 ft. / 25 m
Receiver Sensitivity: -80 dBm @ 0.1% BER
Supported Codec: SBC, MP3, AAC, aptX
Supported Profiles
AVCTP 1.0, AVRCP 1.0, GAVDP 1.2, AVDTP 1.0, A2DP 1.2, Hands-Free Profile (HFP) 1.5, Headset Profile (HSP) 1.1
Analog Output
Balanced (XLR): +4 dBu (+1 dB)
Unbalanced (1/4" / 6.35mm): -2 dBu (+1 dB)
Environmental
Operation Temperature: 41–95°F / 5–35°C
General
Power Adapter: 5V DC, 2A, center-positive
Input Voltage: 100–240 V AC, 50/60 Hz
Dimensions (width x depth x height): 5.8" x 4.6" x 1.8" (149 x 117 x 45 mm)
Weight: 1.3 lbs. (0.6kg)
Bluetooth audio receiver for any audio system
Up to 25 meters range
External antenna for optimal performance
Frequency range: 20 – 20,000 Hz ± 1 dBu
S/N Ratio: > 75 dB
THD+N: <0.01%
Outputs: Balanced XLR +4dBu (+1 dB); 6.35mm jack unbalanced -2 dBu (+1 dB)
Operating temperature: 5 – 35 °C
Power supply: via external 5 V DC, 3A power adapter
Power consumption: <300 mA
dimensions: 117 x 117 x 44 mm
Weight: 0.6 kg