Ansmann MaxE Pro – AA Rechargeable Batteries (Pk 4)
7th March 2018

Ansmann Energy Check LCD Battery Tester
7th March 2018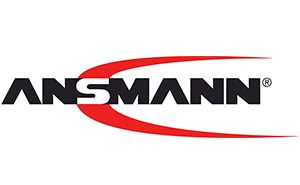 £2.95 Inc VAT
Compartments for 1 to 8 batteries / flash memory cards
Charged and empty cells stored separately
Includes cell status marking for easy identification
Allows safe transportation of rechargeable or disposable cells
Boxes slot together to expand storage
Share
The 8-way battery Box from ANSMANN is a simple insulated storage system that puts an end to accidental short-circuiting of rechargeable batteries. They also offer the user complete management of charged and empty cells. "Charged" cells are stored upwards and "Empty" cells down, as per the symbols on the side of the box.
The boxes cleverly slot together to expand the number of cells stored in blocks of 8 pieces. For each box there is a maximum storage of up to 8 AAA or AA batteries or CR 123 A. Alternatively, it is possible to store up to 8 memory cards in this product. Batteries and memory cards can be mixed up to the maximum slots. The battery box from ANSMANN has become the travelling friend of the digital photographer. This storage system completes the product range anywhere rechargeable batteries are offered for sale.
Note
Rechargeable cells, lithium cells and Flash Memory Cards not included.
Brand
Ansmann