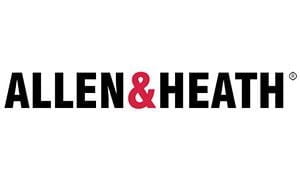 Discontinued
Compact digital mixer with scalable, remote I/O
Systems from 4 to 48 mics
Easy to use, quick to access, analogue style interface
dSNAKE Cat5 digital snake—up to 120m cable length
8.4 inch colour touchscreen for graphical view and setup
28 faders, 4 layers, 112 channel strips in a freely customizable layout
48 input channels into 30 assignable buses (Aux, Group, Matrix, Main, FX Send) into 20 mix outputs
GLD-112 is a larger version of the popular GLD-80 mixer, with an extra bank of 8 control strips, increasing the channel count to 28 fader strips in 4 layers.
GLD is a user-friendly, cost effective and scalable live digital mixing system, conceptually based on the hugely successful digital iLive series. A standard 32 input GLD system offers 28 XLR mic inputs with plug n' play I/O expanders allowing easy expansion up to 48 inputs (44 XLR mic inputs).
GLD-112 provides 48 input processing channels, 8 stereo FX returns fed by iLive's acclaimed FX emulations, 30 configurable buses, 20 mix processing channels, and DSP power to provide full processing without compromise.
GLD-112 has an analogue-style channel processing control section complemented by a graphical 8.4 inch touch screen. A fully-customisable drag 'n drop layout allows quick and easy assignment of inputs and mixes to fader strips. There are 28 fader strips in 4 layers, each with motorised fader, a channel LCD display which can be named and colour-coded, plus a rotary control for direct access to gain, pan and aux/FX sends. The mixer's local I/O comprises 4 XLR mic/line inputs, 4 XLR line outs, 4 RCA inputs, 2 RCA outputs, and digital outputs in SPDIF and AES3 formats.
GLD-112 connects to a range of plug 'n play I/O racks to 'build' 28, 36 or 44 mic input systems. A primary AR2412 rack (24 XLR inputs, 12 XLR outs) and up to two AR84 expander racks (8 XLR inputs, 4 XLR outs each) can be connected over 120m CAT5 runs using A&H's dSNAKE protocol. dSNAKE provides control to the remote preamp, and all mic preamps are scene recallable. AR2412 also includes a connection for personal monitoring systems.
GLD has the ability to record and playback a stereo signal on a USB memory stick. Standard iLive audio I/O option cards for Dante, MADI, EtherSound and Allen & Heath's ACE protocols can be fitted, allowing multi-channel record/playback, FOH/monitor splits, and connection to A&H iLive systems, which can easily be configured using GLD's extensive soft-patching.
The GLD Remote app provides wireless control for GLD-112, giving the engineer the freedom to walk the room or stage and control the sound right where it is needed. GLD-112 and GLD Remote can work together to provide simultaneous control of independent functions, for example one engineer using the console to mix FoH sound and another using the iPad to mix monitors on stage.
GLD is fully compatible with the ME Personal Mixing System.
• Compact digital mixer with scalable, remote I/O
• Systems from 4 to 44 mics
• Easy to use, quick to access, analogue style interface
• dSNAKE Cat5 digital snake—up to 120m cable length
• 8.4 inch colour touchscreen for graphical view and setup
• 28 faders, 4 layers, 112 channel strips in a freely customizable layout
• 48 input channels into 30 assignable buses (Aux, Group, Matrix, Main, FX Send) into 20 mix outputs
• 8 stereo RackFX engines* with dedicated 'short' returns with 4-band PEQ
• Full processing on all inputs including trim, polarity, HPF, insert, gate, 4-band PEQ, compressor and delay
• Full processing on all outputs including insert, PEQ, GEQ, compressor and delay
• LR, None (monitors), LR M (sum), LR M (bus), LCR main mix modes
• 16 DCAs / mute groups
• Built-in Talkback, RTA and Signal Generator
• I/O module options for FOH/Monitor split, multitrack recording, link to iLive and more
• MIDI In/Out and Ethernet Network port
• AviomTM Pro16 compatible Monitor port on main AudioRack
• High end 1dB step recallable mic/line preamps
• User definable channel names and colours
• Engineer's mono Wedge and stereo IEM strips
• Input, output and insert soft patchbays
• Quick copy, paste and reset of mixes and parameters
• Libraries, Scenes and Show memories with USB transfer
• Get started quickly with Template Shows
• 14 assignable SoftKeys for scene recall, DCA mutes and more