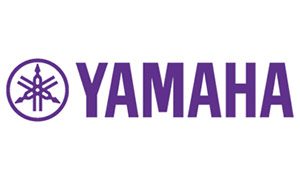 £120.00 Inc VAT
6-Channel Mixing Console:
Max. 2 Mic / 6 Line Inputs (2 mono 2 stereo)
1 Stereo Bus
XLR balanced outputs
The third generation of the acclaimed MG Series, these compact mixing consoles focus on delivering high quality sound for a diverse range of mixing environments. With the same mic preamps as our high-end professional mixers, the MG Series provides serious sound with the reliability and performance this series is renowned for.
6-Channel Mixing Console
Max. 2 Mic / 6 Line Inputs (2 mono 2 stereo)
1 Stereo Bus
"D-PRE" mic preamps with an inverted Darlington circuit
XLR balanced outputs
PAD switch on mono inputs
48V phantom power
Metal chassis
Dimensions(W×H×D): 149 mm x 62 mm x 202 mm (5.9″x 2.4″x 7.9″)
Net Weight: 0.9 kg (1.98 lbs.)
Outline
I/O Phantom power 48 V
Input Channels Mono[MIC/LINE] 2
Stereo[LINE] 2
Output Channels STEREO OUT 2
PHONES 1
Bus Stereo: 1
Input Channel Function PAD 26 dB (Mono)
HPF 80 Hz, 12 dB/oct (Mono)
EQ HIGH (Mono) Gain: 15 dB/-15 dB, Frequency: 10 kHz shelving
EQ LOW (Mono) Gain: 15 dB/-15 dB, Frequency: 100 Hz shelving
PEAK LED LED turns on when post EQ signal reaches 3 dB below clipping
Level Meter 2 x 7 -segment LED meter [PEAK, 6, 3, 0, -3, -10, -20 dB]
General specifications
Total harmonic distortion 0.01 % @ 8dBu (20 Hz to 20kHz), GAIN knob: Min, 0.003 % @ 18dBu (1kHz), GAIN knob: Min
Frequency response 0.5 dB/-0.5 dB (20 Hz to 20 kHz) , refer to the nominal output level @ 1 kHz, GAIN knob: Min
Hum & noise level Equivalent input noise -128 dBu (Mono Input Channel, Rs: 150Ω, GAIN knob: Max)
Residual output noise -102 dBu (STEREO OUT, STEREO LEVEL knob: Min)
Crosstalk -88 dB
Power requirements PA-130 (DC12 V/1.0 A, Cable length = 1.8 m), 120 V, 60 Hz, MU18 (DC12 V/1.5 A, Cable length = 1.5 m), 100 V-240 V, 50 Hz/60 Hz or equivalent recommended by Yamaha
Power consumption 12 W
Dimensions W 149 mm (5.9″)
H 62 mm (2.4″)
D 202 mm (7.9″)
Net weight 0.9 kg (1.98 lbs.)
Accessories Included Accessory: AC Adaptor, Owner's Manual, Technical Specifications, Optional Accessory: Mic Stand Adaptor BMS-10A
Others Operating Temperature: 0 to 40˚C
Brand
Yamaha
DM Music Ltd are a Yamaha Commercial Audio Premier Dealer. We have been supplying Yamaha equipment for many years and regard it as one of our leading brands. If you require anything not seen below then call us on: 01582 761122