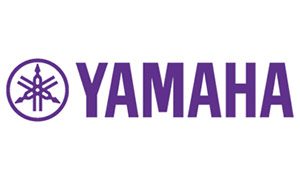 Discontinued
Clarity and Creativity
Clear, accurate sounding headphones
Elegant, beautifully simple.
Created for creators, designed for your masterpieces.
Modern music production technology has taken revolutionary leaps over the last ten years. Greater than-CD resolution, noise-free recording and all-digital processing are commonplace.
Now with the HPH-MT-220, Yamaha has created headphones that are ideal for monitoring in these demanding environments. We've applied advanced technology and meticulous adjustment to deliver the clearest and most accurate sound, all to complete the final and most important link in the recording chain—the sound that reaches your ears.
High-resolution sound for modern recording
Every element of these high-quality headphones have been designed to suit the modern recording environment. They provide faithful, accurate reproduction of high-bit, all-digital sound, with less noise. Specifically, the speaker drivers utilize a CCAW (copper clad aluminum wire) voice coil. This combination of aluminum wiring coated with copper features exceptionally good conductivity and light weight, reproducing high-resolution sound with maximum clarity over the full frequency range.
Simply beautiful Elegantly functional
The HPH-MT220 is a model of simplicity and elegance, offering clean design where nothing is wasted, and exceptional functionality where all elements combine to provide faithful, high-quality monitoring of demanding digital sound sources. Its housing has a rounded-rectangular shape that is large enough to completely cover your ears, yet are easy to handle and feel just right. Along with the beautiful two-tone contrast, the HPH-MT220 in particular has an aluminum hairline finish, giving the surface a luxurious texture. The appearance complements the sturdy construction and modern design—a perfect match for today's recording environment.
Suitable for long use without fatigue Comfortable fit for extended sessions
The sturdy three-dimensional arms pivot, allowing you to adjust the slope depending on the angle of rotation. Along with the careful adjustment we've made to the arms' lateral pressure, this lets the earpads securely yet comfortably fit along the shape of your head. The housings can also be rotated freely, allowing you to invert one cup and monitor in just one ear if desired.
Ergonomic memory foam ear cushions with ultra-soft covering
On the HPH-MT220, the outer earpad coverings are made of synthetic protein leatherette, a material that retains moisture and has skin-like smoothness, while the special, low-repulsion cushions fit your ears perfectly for high sound insulation. Altogether, with the ingeniously designed shape and slant, these elements combine to provide the most comfortable fit and highest quality sound.
Brand
Yamaha
DM Music Ltd are a Yamaha Commercial Audio Premier Dealer. We have been supplying Yamaha equipment for many years and regard it as one of our leading brands. If you require anything not seen below then call us on: 01582 761122