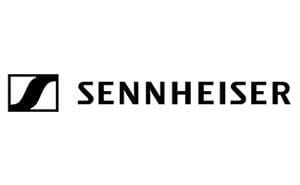 Discontinued
Plug on wireless radio transmitter
Converts dynamic and Condenser mics to wireless
To be used with ew100 / 300 receivers
available in chan 70, chan 38 and other bands for Fixed Site Licence (recommended)
Practically any wired microphone can be a player in Sennheiser's 2000 ensemble. This plug-on transmitter makes it possible. Five frequency ranges with up to 75 MHz switching bandwidth also provide optimum flexibility for all components in the 2000 series. The transmitter settings on SKP 2000 can also be synchronized quickly and easily using infrared technology. Equipped with triple switchable transmission power and phantom powering, SKP 2000 is incredibly versatile.
Frequency options (please choose):
SKP2000 DW = channel 70 (no licence required)
SKP2000 GBW = channel 38 (licence required)
Fixed Site Licence – RECOMMENDED – please call to arrange
Features
Rugged metal housing
Up to 75 MHz switching bandwidth
20 fixed frequency bands with up to 64 compatible presets
6 banks each with up to 64 tunable channels
Frequency setting in 25 kHz steps
Pilot tone squelch for interference-free operation
48 V switchable phantom powering for condenser microphones
Backlit display on transmitter (keystroke activation)
Auto-lock feature to prevent buttons from accidently being pressed
Audio and RF MUTE feature for muting the transmitterTransmitters can be configured from the receiver menu
Can be synchronized with the receiver using infrared interface
Wide range of accessories for virtually any use
Delivery Includes
1 SKP 2000 plug-on transmitter
1 POP 1 protective pouch
2 AA 1.5 V batteries
1 instruction manual
1 supplementary frequency sheet
1 supplementary RF power sheet
Modulation FM
RF frequency range 516….. 865 MHz
Carrier frequencies max. 3000
Switching bandwidth max. 75 MHz
RF output power 10, 30, 50 mW (US: 100 mW)
Nominal deviation ñ24 kHz
Peak deviation ñ48 kHz
Brand
Sennheiser
DM Music Ltd are a Sennheiser Professional Audio Premium Partner. We have been supplying Sennheiser equipment for many years and regard it as our leading microphone brand.
If you require anything not seen below then call us on:
01582 761122
---