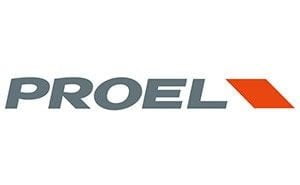 Call for price
Portable 15M multicore cable and stage box with 12 Channels IN and 4 Channels OUT. Multicore cable terminated with XLR connectors.
Audio Stage Box with 12 Channels IN and 4 Channels OUT with 15 meters of multicore cable terminated with XLR connectors.Comfortable, practical, compact. These are the words that can be used to describe the new PROEL EZ BOX.
This stage box features an original design allowing the cable to be wrapped around the structure for transport and allows the box to be used comfortably both upright or laying down.
The EZBOX features high quality, resistant PROEL connectors making it the ideal choice for the touring musician and the rental company who need high quality connections on stage without carrying around bulky flight-cases. Designed for use on stage for the connection of drum kit microphones, for large keyboard rigs, or – in the case of the smaller band, as the main multicore system.
EZBOX combines practicality, convenience and portability into a box that can only be described as easy to use.
Cable length:15M
Inputs: 12 XLR
Outputs: 4 XLR