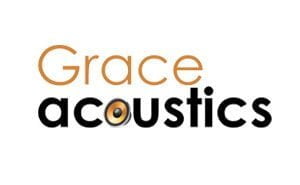 Call for price
7PS/6H – 7 panel, 6 hinge
6mm thick acrylic
Flexable Hinges, 1400mm in length
Panel dimensions: H 1500mm x W 500mm
7 panel drum screen
7PS/6H – 7 panel, 6 hinge
6mm thick acrylic
Flexable Hinges, 1400mm in length
Panel dimensions: H ¤ 1500mm x W ¤ 500mm
For decades drum screens have been widely used in the United States for the audio control of drum kits. In recent years the demand of drum screens in the United Kingdom has increased significantly although the expertise and quality in the UK market has never truly satisfied this demand.
Our supplier Grace Acoustics have considerable experience within the audio visual industry and are pleased to offer a comprehensive range of quality solutions for your drum screen needs. All of our products are manufactured in the UK including the unique flexable hinge. This hinge has been specially made for the drum screens and is manufactured in specially to allow the screens to concertina for storage.
If you do not see what you need here please call us to discuss the options on 01582 761122
Note – Drum screens are large, heavy custom items. Please ensure your purchase requirements are correct before ordering as these are SPECIAL ORDER items and returns cannot be accepted once the order is placed.
Brand
Grace Acoustics