Audio Technica ATW-3141b
7th March 2018

EV ZX5
7th March 2018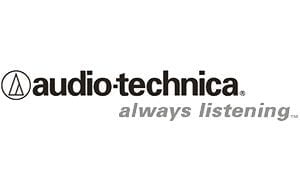 £179.00 Inc VAT
Remote 'cough' switch for Audio Technica wirless beltpack transmitters.
Push the button for quick, momentary mute of the mic
Features large, push button switch and belt clip
Share
The Audio-Technica ATW-RCS1 remote momentary-mute/cough switch allows you to momentarily mute your Audio-Technica wireless microphone quickly and easily during a presentation.
Just plug your existing Audio Technica lapel mic into the remote switch unit and connect to the belp pack transmitter!
The ATW-RCS1 momentary-mute/cough switch is ideal for ministers, public speakers and other performers using the AT892cW MicroSet' headworn microphone as well as for any other wireless users who need the ability to momentarily mute a wireless microphone remotely. It is designed to be installed between a wireless microphone using an HRS-type connector and its associated UniPak" body-pack wireless transmitter.
The ATW-RCS1 features a large momentary pushbutton switch. The unit is supplied with a permanently attached 22″ cable terminated with an HRS-type connector that attaches to the input jack on a UniPak" transmitter. Its all-metal construction and heavy-duty pushbutton are built to withstand rugged use. A durable belt clip is provided for ease of wear.
Brand
Audio Technica