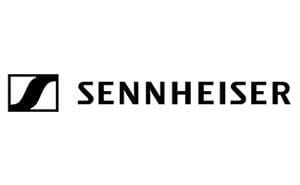 Discontinued
SWITCHABLE EVOLUTION WIRELESS D1 DIGITAL HANDHELD TRANSMITTER ONLY (without capsule).
To use with EM D1 stationary receiver for live stage use.
High variety of microphone heads for versatile, professional live sound
Automatic sensitivity adjustment – no need for manual gain settings
License-free 2.4 GHz band, no registration costs
Sturdy metal housing
Evolution wireless D1 is a digital sound transmission system that makes no compromises when it comes down to reliability, sound quality or user-friendliness. ew D1 is the number one for every gig and live event when you need to simply rely on pure brilliance. It can run up to 15 output lines in parallel and independently adjust the sensitivity of every transmission.
High variety of microphone heads for versatile, professional live sound
Automatic sensitivity adjustment – no need for manual gain settings
License-free 2.4 GHz band, no registration costs
Sturdy metal housing
RF output power adaptive, up to 100 mW (country-specific)
Frequency response 50 to 20,000 Hz
Sensitivity automatic sensitivity adjustment
Battery Specification 2 x AA size battery (1.5 V), BA 10 (Li-Ion, 3.7 V)
Operating time Battery (typ. 6 h), Accupack (typ. 11 h)
Display LCD
Weight approx. 280 g incl. microphone head
Brand
Sennheiser
DM Music Ltd are a Sennheiser Professional Audio Premium Partner. We have been supplying Sennheiser equipment for many years and regard it as our leading microphone brand. If you require anything not seen below then call us on: 01582 761122
---