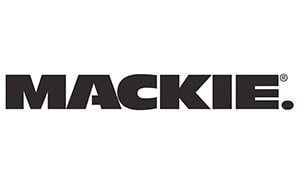 Discontinued
Digital live sound mixer with iPad control
8 Onyx microphone preamps
4 mic/line combos (channels 5 to 8)
4 auxiliary sends
4-band EQ, gate and compressor on channel inputs
Global reverb and delay processors
31-band graphic EQ & compressor limiter
Use up to 10 iPads simultaneously
Wired or wireless mixing from anywhere
iPad not included
Featuring 8 premium Onyx mic preamps and high performance Cirrus Login converters, the DL608 carries forward Mackie's revolutionary take on live mixing with a compact, versatile unit that is big on sound. Wired to wireless technology means you can mix from anywhere in the venue – even on stage. The touch screen workflow also provides hands-on control over Eq, Dynamics, Reverb/Delay effects and more.
The Mackie DL608 hardware includes 8 low-noise, high-headroom mic/line preamps, 4 aux sends for effects or monitor mixes and a master output for the main front of house. The built in processing of the software controller includes a powerful 4-band EQ, gate and compression as well as a 31-band Graphic Equalizer and comp/limiter on the output buses, plus a global Reverb and Delay.
The wireless mixing capabilities of the DL806 frees the engineer from a fixed mix position, allowing them to tune the room from anywhere, which can be achieved from start to finish via the software. The monitor mixes can also be fine-tuned from the stage, and personal monitor mixes can be setup for each of the 4 aux sends. Further to that, the DL806 can be controlled by up to 10 separate devices simultaneously via the Master Fader App, meaning any members of the band with a compatible iOS device such as an iPad, iPhone or iPod touch can personally control their monitors at any time.
The Mackie DL1608 main features include:
Ultra-low noise design with highest possible headroom
8 Onyx microphone preamps
4 mic/line combos (channels 5 to 8)
4 auxiliary sends
Stereo main output
24-bit Cirrus Logic converters
4-band EQ, gate and compressor on channel inputs
Global reverb and delay processors
31-band graphic EQ with compressor limiter on main outputs
Use up to 10 iPads simultaneously
Ground-breaking Master Fader App
Wired or wireless mixing from anywhere
Full recall except mic pre gains
Dedicated iPad channel
PadLock feature for fixed install
Weighs 3.2kg
iPad not included
size 15.5″ x 11.5″ x 3.9″
weight 6.9 lbs / 3.2 kg
Brand
Mackie