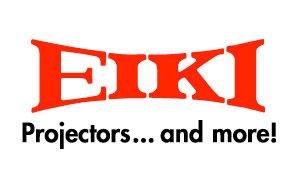 Call for price
Replacement lamp (and housing) for Eiki LC-XL100 Projector
Part no. EIKI 610-347-5158
Replacement Lamp for Eiki LC-XL100 projector
Part number 610 347 5158
275 Watt bulb
This is the complete projector lamp module (lamp and housing assembly), not just the bulb.
Estimated lifespan of bulb is 3000 hours (lab conditions)
Please call us on 01582 761122 if you would like to arrange for one of our service engineers to visit to fit this
Eiki Lamp and housing.
Part number EIKI 610-347-5158.
Estimated Lifespan of bulb – 3000 hours.
275 Watts.
Brand
EIKI
The EIKI name literally means "projectors" in Japanese. You won't find it on printers, calculators, TV sets or refrigerators, and you won't find it in retail outlets.
Eiki do only one thing: we manufacture and market a broad range of projection technology for education, religion, government and business communication, and offer it through a network of professionals.
And they've been doing that now for over 60 years!