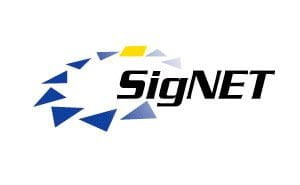 £175.00 Inc VAT
PDA103S Domestic Loop Kit
Includes everything you need to create a high quality domestic hearing loop system for bedrooms, living rooms, TV lounges and studies up to 50m2 in size (7m x 7m)
Designed to connect to TV sets using the amplifier's 'Outreach' connector via the APL plate and SCART lead supplied.
Adjustable mic, line level, 'digital' and 'outreach' controls.
Limit, Peak, Loop Fault and Power On indicators
SigNET manufactures the UK's widest range of audio-frequency induction loop equipment for the hard of hearing. From a simple portable loop system for a ticket office to a top quality professional loop system for a cinema or theatre, our PDA RANGE is highly cost effective and includes a wide range of kits to help simplify specification, purchase and installation.

Includes everything you need to create a high quality domestic hearing loop system for bedrooms, living rooms, TV lounges and studies up to 50m2 in size (7m x 7m)
PDA103 amplifier includes a 3.5mm microphone input, a line level input, a digital 'TOS' link connector and an 'outreach' socket
Designed to connect to TV sets using the amplifier's 'Outreach' connector via the APL plate and SCART lead supplied.
Alternatively, the amplifier can be connected to TV sets using the amplifier's onboard Digital TOS-link connector and a separately available TOS-link cable. See main instructions for further details.
Metal compensation control helps improve intelligibility in rooms with high metal content
Adjustable mic, line level, 'digital' and 'outreach' controls.
Drive (level) control allows the amplifier's output stage to be set-up to suit the exact characteristics of the application.
State-of-the-art audio processor features an automatic gain control which compensates for poor microphone techniques and helps suppress loud noises, hisses and clicks
Limit, Peak, Loop Fault and Power On indicators
Designed to be wall-mounted using the keyholes provided
Meets and exceeds the requirements of BS7594 and EN60118-4 when correctly installed
Hearing Loop Type: Wall mountable. Plugtop mains lead supplied.
Coverage: 50m2 approx.
Amplifier dimensions: W 135mm x H 130mm x D 35mm (including controls). Weight: 385g (amplifier only).
Kit box dimensions: W 340 mm x H 250mm x D 70mm
Inputs: 1 x 3.5mm mic. socket; 1 x 3.5mm line level socket, 1 x Digital TOS link connector; 1 x Outreach socket
Indicators: Limit; Peak; Loop Fault; Power On.
Controls: Mic; Line; Outreach; Metal Compensation; Loop Drive (Level)
Kit contents: PDA103 amplifier c/w digital TOS link connector; PL1/PSU1 plugtop power supply; APL double phone outreach connection plate; 6m 'Belden' cable; APS SCART to double phono lead; 40m loop cable; 'Hearing Loop Fitted' sticker.