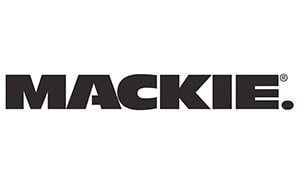 £690.00 Inc VAT
Digital-iPad audio mixer
16 channels
Offers wireless mixer control
Simple to use, compact unit
Built in EQ, Effects, presets, snapshot recall and more
Control from multiple iPads
Rack mountable (optional extra)
(iPAD not included)
The Mackie DL1608™ redefines live mixing by combining the proven power of a full-featured digital mixer with the unmatched ease and mobility of an iPad®. With 16 boutique-quality Onyx mic preamps and the performance of 24bit Cirrus Logic® AD/DA converters, you have unparalleled sound quality. Seamless wired to wireless iPad control means you can mix from anywhere in the venue. This gives you the mobile freedom to control not only the mix, but also powerful plug-ins like EQ, dynamics, effects and more. The sleek DL1608 even supports up to 10 iPad devices. Forget bulky consoles and racks of gear. The power is at your fingertips.
16-channel iPad-operated digital mixer
Very easy to operate if/when required from simple wireless iPad control
Standard settings can be automatically recalled if required (NB analogue gain controls not recallable)
Main unit can be installed in a secure location and operated remotely
"Security Access" settings limit user-access to critical system settings making the system very tamperproof
Includes internal digital effects etc for band
Connect up to 10 iPads simultaneously e.g. for individual personal foldback control
Note – iPAD not included
The Mackie DL1608 lets you record your mix from the L/R stereo outputs directly to your iPad, allowing you to upload it to your favorite application and share it with others.
16 ONYX PREAMPS
The Mackie DL1608 comes loaded with 16 studio-quality Onyx mic preamps that deliver depth, headroom and immense detail to your live mix. Plus, with 12 XLR and four combo mic/line inputs, connecting mics and instruments is quick and easy.
24Bit CIRRUS LOGIC® AD/DA CONVERTERS
The Mackie DL1608's high-end 24bit Cirrus Logic AD/DA converters offer a remarkable 114 db dynamic range. We align our Onyx pre-amps precisely with the converters to provide you with the most headroom and the lowest noise and distortion possible—resulting in brilliant sound quality from a vocal whisper to a wailing guitar solo.
TONS OF BUILT-IN PROCESSING (DSP)
The DL1608 is loaded with a choice of powerful plug-ins on every channel, so you won't need to set up additional racks of outboard gear. With just the touch of a finger, you have total control over 4-band EQ, compression and gate plug-ins. Plus, sweeten your sound with a full-featured reverb and tap delay or adjust your mix to the room with the 31-band graphic EQ and limiter on the main and aux outs.
MULTIPLE IPAD SUPPORT
Supporting up to 10 iPad devices simultaneously, the Mackie DL1608 allows multiple engineers to control the mix. Plus, it gives band members the ability to adjust their own monitors. Now, the band can dial in the mix they want to hear in real time right on stage. And the DL1608 works great with all versions of the iPad, whether wireless or wired via our ingenious Patent Pending tray design.
TOTAL SNAPSHOT RECALL
The Mackie DL1608 allows you to recall mix functions with just the touch of a finger. With Total Snapshot Recall*, you can now easily save and access sound check settings for multiple bands, complex song mixes, previous mixes from challenging venues, recall scenes for theater productions and more. You can even pre-set the mixing board and be ready to go the moment you arrive.
*Mic pre-amp gains are not recallable.
CHANNEL PRESETS
Quickly set up a new mix with the DL1608's Channel Presets. With simple touch screen control, you can immediately assign a factory or your own custom channel preset for kick drum, bass, guitar, keyboard and more to any channel you choose. And when you've made the perfect settings, easily save them for later use and share them with your friends.
RECORD FOR EASY SHARING
The Mackie DL1608 lets you record your mix from the L/R stereo outputs directly to your iPad, allowing you to upload it to your favorite application and share it with others.
INTEGRATE MUSIC FROM ANY APP
Whether you want to play pre-show music or add a backing track to your live mix, with the Mackie DL1608 you can bring in stereo audio from any iPad application. Best of all, with the pre-assigned iPad channel, you can do it without using up one of the mixers 16 channels.*
*iPad must be docked and the app must support background audio playback.
CHANNEL IMAGES
The DL1608 lets you take a picture of band members with your iPad or choose your own picture to help you easily identify your assigned channels. There's a choice of included icons to get you up and running.
INSTALL FRIENDLY FEATURES
The Mackie DL1608 is perfect for installing in venues. With its easy to use Master Fader iPad application it has never been easier to train up new sound engineers. Plus, forget the bulky racks of outboard gear, the powerfully small, low profile design lets you install it just about anywhere.
BIG ON SECURITY
The DL1608 is big on security. The PadLock™ feature locks down your iPad for permanent installs, while the Kensington lock—the industry standard in protecting technological equipment—secures the mixer to guard it from theft.
Dimensions 15.5″ x 11.5″ x 3.9″
Weight 6.9 lbs / 3.2 kg (not including iPad)
Brand
Mackie